As of the beginning of 2021, Clickfunnels has over 150 customers based in Singapore, and Unbounce has an even stronger 225, but who really is better for your business, and who wins the Unbounce vs ClickFunnels review 2021?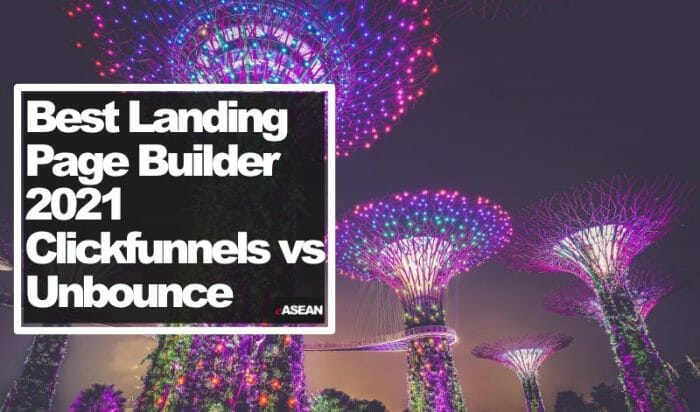 Funnels and landing pages have become such a game-changer for entrepreneurs in Asia and Singapore.
From getting leads to sales – almost everything starts to take place from a stunning landing page and funnel.
If you don't take your landing page and funnel builder seriously, you may end up losing a large piece of your potential revenue.
More on this later…
ClickFunnels Overview For Singapore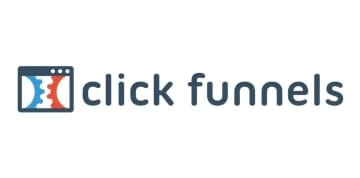 Although ClickFunnels is known for its funnel building, I must say – it's a killer landing page maker as well.
ClickFunnels is Easy to Use for Beginners in Singapore
If you have never made a landing page or a funnel before, first understanding what ClickFunnels is a great way to start!
It comes with an easy drag and drop builder which makes it easy for you to customize the premade designs in a snap.
In less than 1 hours (from a complete beginner), you can create a high-converting landing page and funnel on ClickFunnels
ClickFunnels Walks The Walk
While the figures in Singapore for Clickfunnels users may not be huge, globally, these guys are killing it.
Here's what ClickFunnels has earned in the last 6 years:
Over 142,000 users
Built over 1.36 billion contacts
Created 7.42 million funnels
Processed Up to $6.6 billion so far
ClickFunnels Training Is Great
ClickFunnels has become famous because it's a great funnel-making software.
Along with this…
People, just like you and me are able to make money because of ClickFunnels. And they were able to do so because of its:
Ease of use,
Its great premade templates,
And the solid Clickfunnels community that extends to Singapore and Asia.

Unbounce Landing Page & Funnel Maker Overview

Unbounce is as popular as Clickfunnels and even knocks out Clickfunnels Singapore members by nearly double…and that's because it is a seriously good page builder too.
Specifically Made for Landing Pages
Unlike ClickFunnels, Unbounce is specifically made for landing pages.
However, it doesn't mean that you can't build a sales funnel on Unbounce.
Unbounce is Also Proven As A Great Landing Page Maker
Unbounce has worked well for more than 15,000 brands across the globe. Here are some of the most famous brands that use it:
Helix
Within
Later
Fifity & Fifty
Campaign Monitor
Zola
Although the above brands may seem small to you and you may even never heard of them, once you look them up on Google, you will find that these brands earn really big.
Unbounce Gives Everyone A Room for Creativity
Unbounce contains a lot of features that you can't resist. When you start working on your landing page, you will end up doing something creative…
Even if you haven't got a creative bone in your body, with the array of premade custom templates on offer, you will never get stuck.
As a matter of fact, if you're a developer, you can also do coding on Unbounce. It doesn't restrict you from making custom designs. And if you're not, no need to worry because it gives everyone a separate room for creativity.

Unbounce vs ClickFunnels Similarities
Over the last 5 years, the Unbounce and ClickFunnels platforms have been proven as great sales page and funnel building softwares. Probably, that's why they have some similarities too.
Both are web-based platforms that come with an easy and drag and drop editor.
There are a bunch of customizable templates in ClickFunnels as well as Unbounce.
You can manage SEO on both platforms.
Unbounce and ClickFunnels are used by small, mid-size, large enterprises, and freelancers.
Both platforms provide phone, online, and video tutorials for support.
A 14-day free trial is available on ClickFunnels and Unbounce both.
Features like A/B testing, API, and CRM integration is available on both platforms.
There are 7 similarities between Unbounce and ClickFunnels. I hope there are more! I've just told you what I discovered. Happy adding in the comments. Don't forget 😉
What Can Unbounce Do
You get an easy drag and drop builder that can help you customize CTA, page sections, social widgets, images, and other similar things faster.
You also get more than 100 customizable templates that are highly responsive for mobile. So you don't need to start building your landing pages from scratch.
Dynamic text and video placement (for the more technically minded).
Campaign grouping feature makes it easy to organize multiple campaigns.
Cutting-edge widgets (which normally cost a huge amount) can help you compete with your biggest competitors.
Unbounce automatically optimize images so that your page can load faster (a key factor for Google ranking).
Unbounce gives you the freedom to create unlimited landing pages, popups, and sticky bars (an ad that appears on top of a webpage).
It has over 840 built-in Google fonts that can give your landing page and sales funnel a personalized touch.
Get free access to Unsplash and access over 850K free professional images that can make your landing page more compelling
If you ever face a problem, you can have live chat with the support team.
Sound like Unbounce might be perfect for your Singapore online business?

What Can ClickFunnels Do
It doesn't matter whether you want to design a landing page or sales funnel, you can make anything you want because the interface of ClickFunnels is super easy to use.
ClickFunnels amazingly integrates with your favourite platforms like Mailchimp, Aweber, Getresponse, Zoom, Stripe, PayPal, etc.
You can easily create webinars to nurture your leads and current customers.
You get more professionally designed templates of more than 20 types on ClickFunnels that include awareness, interest, decision, purchase, and retention.
Get proper SSL certification and make your site highly secure and better in front of Google (again a must for Google).
It gives you an A/B split testing feature which is available to minimize ad cost and maximize profit.
Easily make membership sites and get recurring payments from your customers (this is such a cool feature).
When it comes to Facebook ads, ClickFunnels integrates well and helps you automate the whole thing. Actually, they really have excelled at this part.
Track potential customers and make downsells & upsells for more profit.
So what about, will you be choosing Clickfunnels Singapore?

How Much Does Unbounce Cost?

Unbounce comes with 4 different plans: Launch, Optimize, Accelerate, and Scale. Let's discuss all plans one by one:
Unbounce Launch Plan Price and Features
Unbounce Launch plan is suitable for Singapore-based small businesses and solo entrepreneurs. It has everything required to build stunning landing pages. Here's what you can expect from the $80 per month Unbounce Launch Plan:
20,000 visitors
An allowance to connect 1 domain
Up to 500 conversions
Unbounce Optimize Plan Features and Price
Unbounce Optimize Plan is highly suitable for budding entrepreneurs and growing small businesses.
If you have ever made a sale on the internet, you can go with it. Here's what you can get from the $120 Unbounce Optimize plan:
An allowance to connect 3 domains
30,000 visitors
1,000 conversions
Unbounce Accelerate Plan Price and Features
Unbounce Accelerate Plan is a good fit for mid sized agencies. If your business is growing at a rapid pace, you can go for it. Here's what you can expect from Unbounce Accelerate $200 per month plan:
An allowance to connect 7 domains
2,000 conversions
40,000 visitors
Quick loading AMP pages
Unbounce Scale Plan Features and Price
Unbounce scale Plan is suitable for fast-growing mid sized agencies or big enterprises. If your traffic volume is high enough to beat the Unbounce Accelerate Plan limit, you should give it a try.
Here's what you can get from the $300 per month Unbounce Scale Plan:
An allowance to connect 15 domains
50,000 visitors
3,000 conversions

How Much Does ClickFunnels Cost?

Although ClickFunnels has 3 plans to help you grow, today we will discuss only 2 because it seems you're just starting out. At this point, I don't think you need $2,497 per month Two Comma Club X plan.
In that case, we can talk about these 2 most affordable plans of ClickFunnels: Basic Starter and Platinum.
ClickFunnels Basic Starter Plan Features and Price
Do you want to start an online business or have a small one?
If that's the case, you can pick the basic starter plan. Here's what you can get from the ClickFunnels $97/month plan:
Connect 3 domains
20 Funnels
100 landing pages
3 payment gateways integration
ClickFunnels Platinum Plan Features and Price
ClickFunnels Platinum plan is suitable for mid sized enterprises. If you own one, you can pick the $297 per month plan get these features:
Unlimited funnels and pages
Connect 9 domains
Integrate up to 9 payment gateways
Get access to Funnel Flix (a platform by ClickFunnels where you can learn awesome funnel making strategies)
Priority support from the ClickFunnels team
Access to actionetics (marketing automation platform by ClickFunnels that can make your landing pages and funnels more dynamic)

Advantages of Unbounce Over ClickFunnels
As you know, Unbounce is specifically made for landing page creation. If your aim is to make high converting landing pages only, it's slightly better than ClickFunnels as it comes with more branding alternatives.
Unbounce gives unlimited landing pages on every plan while ClickFunnels only gives 100 in its basic starter plan.
2 users are allowed to manage an Unbounce account on its Launch plan. In ClickFunnels, only 1 user can.
Advantages of ClickFunnels Over Unbounce
If Unbounce's foundation is landing page creation, ClickFunnels foundation is sales funnel building. As compared to Unbounce, it makes way better funnels for your brand.
Although Unbounce accepts 3rd party integrations, it doesn't mean that it has an all-in-one marketing approach. At some point, you may find yourself stuck.
Do you want to build recurring passive income sources? For that, you need to make membership sites. Unfortunately, Unbounce can't make membership sites!
Don't you think if Unbounce only creates landing pages, it's expensive? By paying just extra $17 on ClickFunnels, you can create landing pages and sales funnels both. More importantly, you can get a complete marketing solution.
Unbounce doesn't give you A/B testing on its Launch plan while ClickFunnels provide it in its all plans.
Unbounce Support Review
Unbounce support team is good as well as bad. To be honest, it has mixed reviews. Some people give positive feedback and some negative.
But still, what I like the most about its support is alternatives. You can connect via phone, email, and live chat.
Remember! Currently, they operate between 5AM to 5PM PST.
ClickFunnels Support Review
Although ClickFunnels lack the live chat feature, you can still get fast responses on emails and phone calls.
And by the way, users rarely seek help from ClickFunnels support because it's super easy to use. Besides, it's perfect enough to give you a non-glitchy environment.
I don't think there's any good reason to let ClickFunnels go because of the live chat feature.
What People Say About ClickFunnels?
Billy Gene Gives 6 Reasons to Use ClickFunnels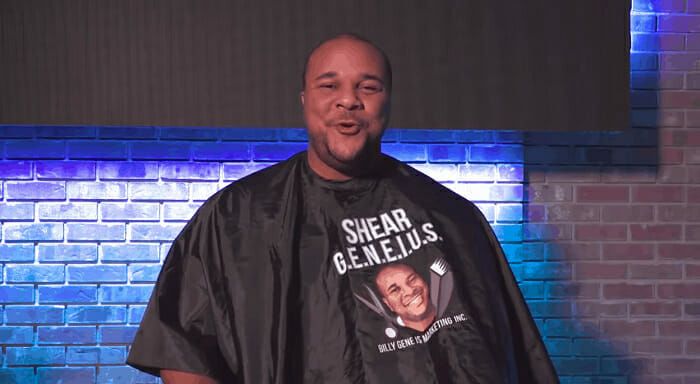 Billy Gene is one of the most renowned Facebook marketing experts. Nowadays, he takes a great margin for selling leads to professionals like attorneys, doctors, and engineers. Isn't that great?
Here are his reasons for using ClickFunnels:
Create sales page without much effort in a few minutes
Add up-sells in seconds
Send follow-up texts with just one click
Collect payments as it supports multiple payment gateways
Get everything at an affordable price
Neil Patel Makes $91,000 More Because of ClickFunnels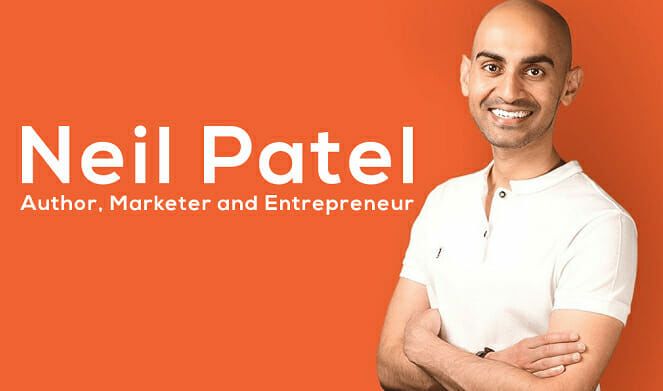 Neil Patel is one of the most renowned bloggers. If you have ever thought of blogging, you must have heard his name.
He recommends ClickFunnels and even says, "it's my favourite funnel maker."
In one of his case studies, ClickFunnels made it possible to make $91,000 more for one of his clients, Dave Rogenmoser.
In less than 6 months, he went from $8,900 to $100,000 with the help of ClickFunnels.
Franklin Hatchett Made 242% More Sales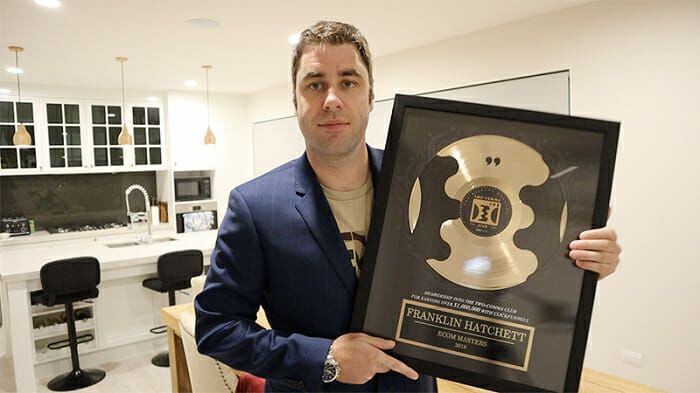 Franklin Hatchett is known as one of the greatest affiliate marketers, YouTubers, and bloggers. He has received awards from companies like JvZoo, Clickbank, and even ClickFunnels Two Comma Club X itself.
Franklin says, "ClickFunnels is an all-in-one marketing solution. If you think it's expensive, think about what it can return."
ClickFunnels has brought 242% more sales when he used ClickFunnels for the first time.
What People Say About Unbounce?
John Lincoln Made $40,000 More from Kissmetrics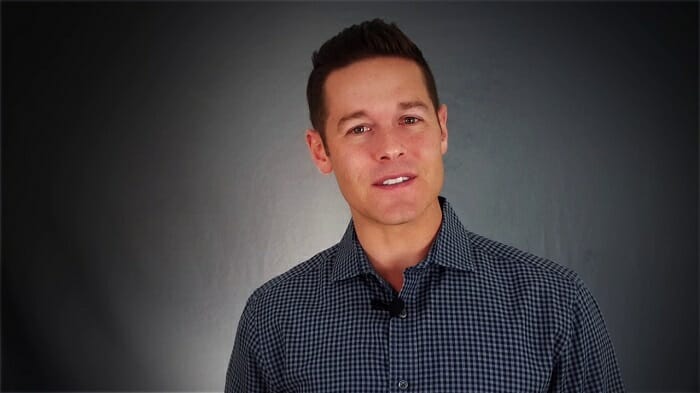 John Lincoln is a great digital marketer who owns Ignite Visibility.
He recommends Unbounce because of its sumo pop-ups, content analytics, heat maps, and landing page creation abilities.
What he likes the most about Unbounce is its speed. He loves how fast it works. He feels great for making $40,000 more from kissmetrics because of Unbounce.
Tim Ferriss Loves Unbounce Because of Landing Page Building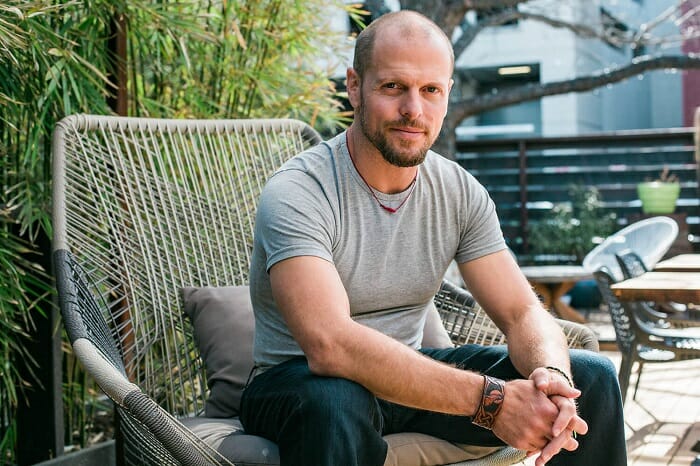 Tim Ferris is a great American entrepreneur, author, podcaster, and investor. He appeared as a star when his book 4-hour week went viral.
If there wouldn't be a 4-hour work week formula from Tim Ferris, he wouldn't be as famous as he is today. And guess what? He made a landing page for his 4-hour work week book using Unbounce and sold 1.3 million copies worldwide.
Choose Unbounce If You Prefer:
Not to use sales funnels in the near future because Unbounce sales funnel creation is not as good as ClickFunnels
Unlimited landing page creation because ClickFunnels give only 100 in its starter plan
If you want to add one partner to design your landing page

Choose ClickFunnels If You Prefer:
Awesome landing pages and sales funnel both
To rely on 3rd party integrations
To have a complete marketing solution
A/B split testing and many marketing features at an affordable price
Membership sites to get recurring payments

Unbounce vs ClickFunnels – Which is Better?
Unbounce is good when you buy ClickFunnels along with it. Otherwise, you shouldn't consider it for marketing because it only gives you awesome landing pages and less than average funnels.
As you're starting out, you need something that can take care of almost everything.
In terms of easiness, price, features, training, and support, ClickFunnels has a huge upper hand.
From my perspective, it's a complete marketing solution for all of your marketing needs. If you think I am right, you can try out ClickFunnels 14-day trial for free today.