Are you reading this because you're looking to be your own boss and you think you can come up with one of the best business ideas in 2022?
Maybe, you've had enough of your boss, slaving away working to fulfill someone else's dream, it's time for your own business, and many businesses have started this way.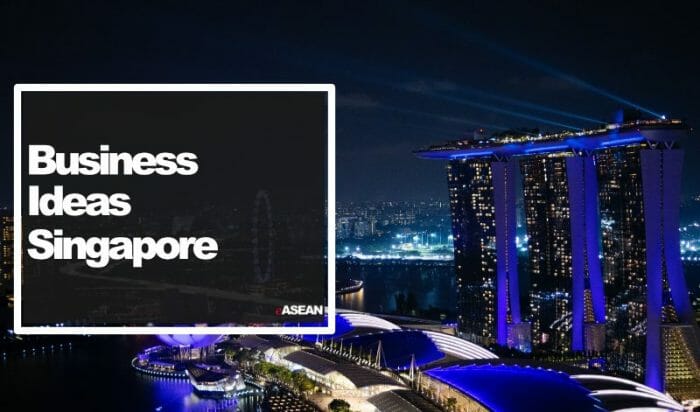 You know you have the ability, you feel you have the capacity to go it alone and be a business owner, no matter a big or small your business ideas.
But you're asking yourself what business is the best business to start in Singapore in 2022? What Business in Singapore should I start? And is there really a dream job out there for me?
Maybe you could look at the small business agriculture sector, starting a content marketing business, or what about becoming a software developer or you like the ideas of a freelance graphic designer or web designers, social media manager, perhaps even real estate agents look pretty good…
To ignite your search and inspire your thinking we have produced this 3 article deep dive into choosing a great business idea.
Of course, here at eASEAN our focus is on all things online business, e-commerce platforms and digital, creating your own website, own eCommerce stores, and maybe even sharing the odd affiliate link here and there.
But In this first piece, we have broadened our remit to look at a wider range of new business opportunities available in the Singapore economy, we will look at industries booming in Singapore at the moment.
With a slight pivot, we feel these businesses have massive potential within the digital online and eCommerce space.
In article 2 we will deep dive into more pronounced eCommerce business opportunities, with online shopping, how to attract customers and increase online transactions.
And in article 3 we will look at small business ideas within digital marketing.
Before we get started, we should answer this very important question…
Is Singapore a good place to be a business owner and grow a profitable venture?
The good news is Singapore is a great place to set up for most businesses, and many companies, even those from overseas make Singapore their business home.
In fact, Singapore ranks second (of 190 countries) by the World Bank for ease of doing business rank for 2020 (last time the survey was conducted) because the regulatory environment here in Singapore is conducive to starting and operating a business.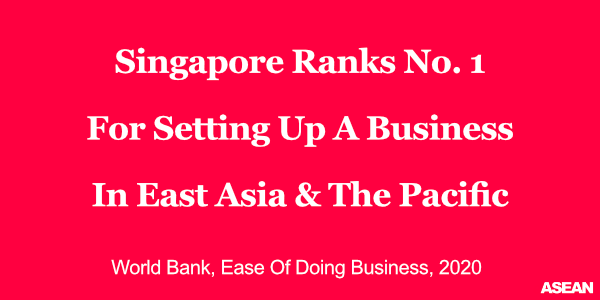 We rank no. 1 in East Asia & the Pacific for starting a business, and the corporate world is buzzing.
As a population, we Singaporeans benefit from plenty of Singapore government initiatives (like the eCommerce booster package which was set up to incentivize businesses creating/or extending their operation to take in an eCommerce/online element).
And also support programs to guide us on our new Business journeys, backed by mentors with solid background knowledge of all manner of existing businesses.
As you can see, the setting for business opportunities in Singapore is perfect… the time is right to become a business owner in 2022, get your business finances sorted, become a small business owner and grab those potential clients just waiting for what it is you offer.
Maybe you can be inspired to become a business owner in one of these 5 categories…
Which are either booming here in Singapore or blowing up around the world and soon to hit our shores.
Each of the ideas below are new business ideas but fall into a more traditional delivery, however, each one has the potential to maximize its potential if they evolve more online.
Vertical Farming to the digital farmers market
This is a little bit different than being a social media marketing expert or search engine optimisation specialist, so is this really a business model in Singapore?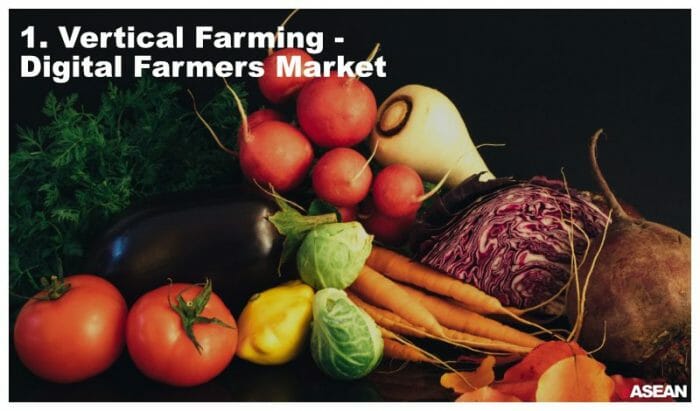 Around the world, we're not a nation known for our farming, in fact, only 0.87% of the land has been designated as farming land, a large part is due to the fact that we are a tiny geographical nation, so how do we get over this predicament, we can't farm out so we farm up with vertical farming.
Because Vertical Farming takes place inside in controlled environments, it means that farmers produce higher yields, also (and a major selling point) the harvested crops are not exposed to the chemicals, pollutants, and pesticides…
Meaning a healthier crop is produced.
So how do we give this booming business an e-commerce business twist in your own company?
We do our market research and steal from local businesses in London and their love of Farmer's markets (physical markets where farmers and local artisans sell their produce) but we give it a Singaporean twist, rather than worrying about the overheads and set up costs of a physical market we host our Farmers Market Online.
But, let's not stop there, Web 3.0 is coming, the social media platform of the future, we will be living in the metaverse (the fully immersive and physical online virtual reality existence) soon, why not build a farmers market inside the metaverse where local V. Farmers can set up their online store, or digital stalls daily to sell their goods, along with creating local business listings in the likes of Google.
Business opportunities here could come from selling digital stall licenses and/or offering ultrafast delivery service (which we talk about later).
If you're interested in finding more about the coming metaverse, we have conducted a complete deep dive here.
Starting Your Own Business In Edtech
If there is one thing we Singaporeans believe in investing in is our children's education.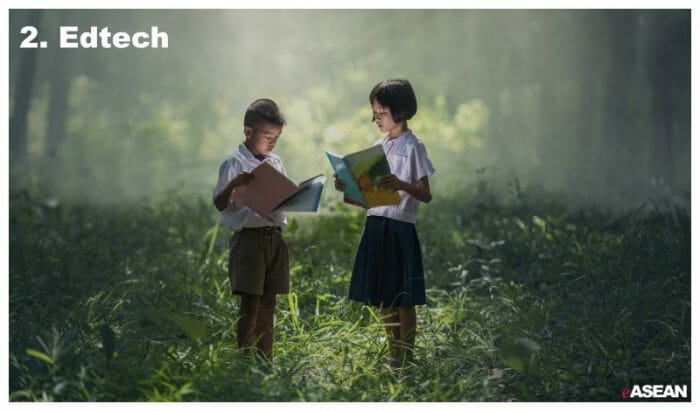 We send them to the best schools, we pay top dollar for the best tutors, we work hard to give them every opportunity.
So we all need to be interested in edtech, the coming revolution in education. Quite simply, Edtech is the integration of education and technology (it's in the name).
Predominantly most innovations by many businesses have been focused in the classroom (interactive projections etc) but the most interesting revolutionary innovations are happening away from the class.
Consider Duolingo as an online business, it's totally disrupting how languages are being learned. With its fun, intuitive, evolving, and addictive game-like approach to learning it's teaching more people around the world a new language faster than traditional classrooms do.
But while we get excited about what Duolingo is doing we have to realize it's just in its infancy, there is so much more to do in this space.
Educational professionals need to start working with app developers to create their own business, and meld together a great business idea and develop the future of education online on the phone and in the metaverse.
If you take the Duolingo model and explode it inside the metaverse, what do you get?
The most immersive, enjoyable, and successful education experience yet. In the future we won't have to hassle the kids to do their homework, it will be harder to get them away from their learning worlds.
Healthy Eating Delivery
Whatever we say about social media marketing, as business ideas go, it has brought us closer to our favorite stars.
While it is surface for existence we do get a glimpse of how they live and how they maintain their looks and in the case of sports stars their performance even as they get older.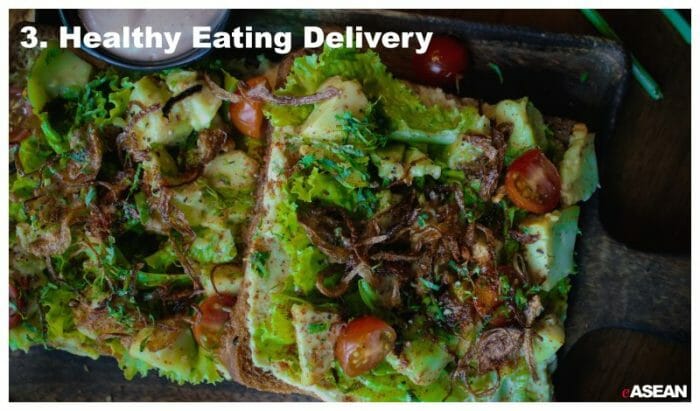 A couple of years ago I watched a video on YouTube of Kevin DeBruyne's chef delivering him healthy meals to multiple clients every day.
Last year I became obsessed with getting in shape, so I googled Brad Pitt's fight club plan and diet.
At the moment on Amazon, you can watch The Legend of Sergio Ramos and see how he maintains himself.
Wherever your interests lie, there is a profitable business there and content about better living out there. In Singapore over the last year, (because of the pandemic) delivery of healthy meals has seen a massive increase in popularity.
These services are great as they meet a need perfectly… cash rich time poor health-obsessed society.
But again, they're only in their infancy, and this area will evolve massively, and as more online courses appear about online marketing in this sphere, it will explode.
Consider merging the content I spoke about at the start of this section with healthy food delivery.
You could build healthy meals/food around different needs, maybe you could have Elon's Entrepreneurial Engine: a profitable business providing a week's meals to keep the modern entrepreneur sharp and energized every day.
Or maybe your own small business idea could have Kim's Calorie Counter or Ronaldo's Season Planer. There are so many ideas around these areas of tailored meals.
Multiple clients will pay extra for plans and meals which solve a problem (in their mind).
While you can start a laundry business, a financial services empire, or even…
An Online Business IN Fitness 3.0
If we're talking about a healthy eating business idea, we need to complete the circle and talk about fitness. The Fitness 3.0 business model to be exact.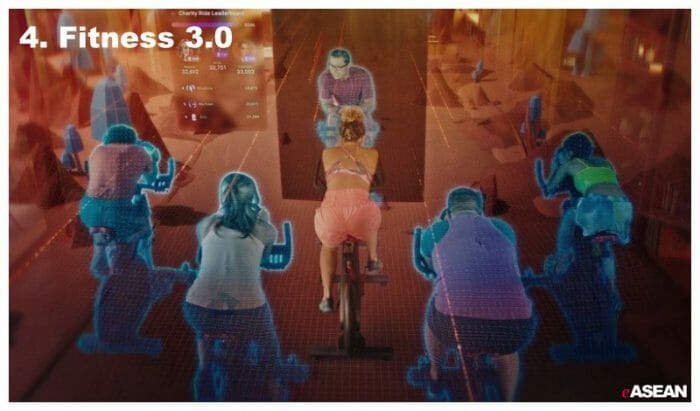 Again the coming revolution that is web 3.0 and the metaverse will see fitness leave the gym and beam straight into the living room, and small business Personal Trainers won't even need to leave their home.
Through Virtual Reality or Augmented Reality, both technologies which will be central to the metaverse experience, all you personal trainers out there will be able to run classes remotely, or you will be able to give one-on-one classes without having to go to the client's house.
Because the metaverse is looking to create a 3D physical experience, you will be able to walk around, monitor your client's performance, moving them into different poses.
As well as one-on-one sessions and group classes, you will be able to create and monitor training plans, as with edtech, these plans will be entertaining, immersive and if requested they can be group orientated.
As a PT, you won't have to be involved but you will be able to monitor your client's progress. So if you are in this fitness space, the opportunity for you is massive, but you will have to start integrating and prompting these new metaverse practices very soon.
Ultrafast Delivery
Our shopping habits are changing, we don't buy in bulk and stockpile for the week, we want food to suit our mood at that moment, and this is where ultrafast delivery steps in offering delivery of groceries (currently) in 15 minutes or less.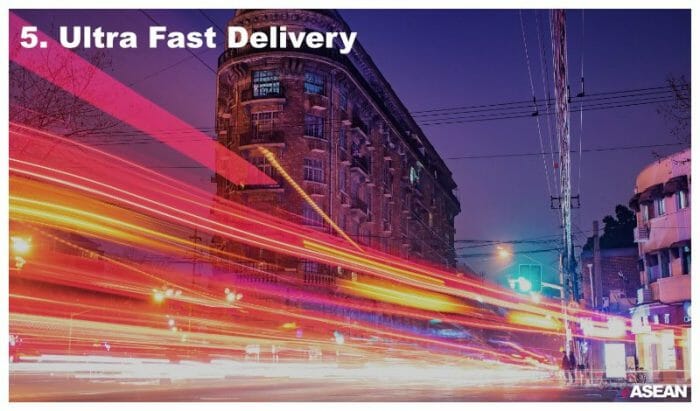 In cash rich time poor societies people are saying no to spending time in supermarkets. Consider you get home after a long hard day at the office, you're super tired but you want something healthy and simple, you want a fruit salad but you have nothing in the fridge…
No problem, go to your digital farmer market (idea 1 above), order a basket of lovely fruit, and get it delivered in 15 minutes, no payment upfront, payment on delivery, or maybe you want energy for the night ahead, you go on the healthy meals site (idea 3 above) and you order a night energy meal.
The options here are limitless, and because they are limitless, the investment in this sector is massive, individual start-ups earning over $1bn in venture capital from financial institutions.
Currently booming in NEW York, LA and London these companies work by opening local dark markets grocery storage facilities) and deploy a fleet of bikes/scooters / and electric vans to deliver the goods at ultra-fast speeds.
New innovations in this space have seen the integration of drones into the delivery fleet. In 2020 Amazon launched and closed within this space, but don't let that hold you back, this space is going to boom.
Speaking in Business Insider (Sep 8, 21) Pitchbook Analyst Asad Hussain probably said it best.
"Ultrafast is the future of delivery. Just as consumers have become accustomed to on-demand ride-hailing and same-day delivery, ultrafast delivery will become the new expectation".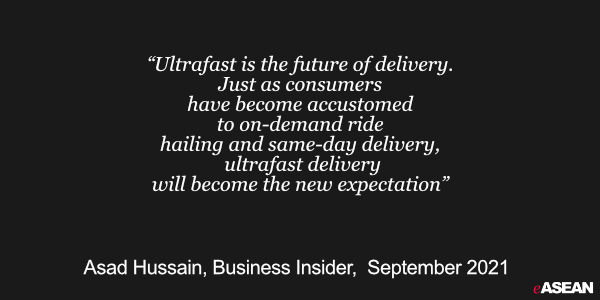 Groceries are just the start, every sector will be working within this area soon, and central to the entire operation will be the ability to order quickly online.
So as you can see there is a huge amount of potential to give these businesses an online and eCommerce twist.
In articles 2 and 3 of the trilogy of Business Ideas for Singapore, we will look more specifically at online business and eCommerce business ideas in article 2 and digital marketing ideas in article 3. Digital marketing is such a huge area, that there is a lot to cover in their online business space.
FAQ
Is there any business model I should not enter?
Of course, there are many businesses that you should not enter, but remember this is just from experience, and what you do maybe better. First, if you have anything to do with financial institutions this can be a hard market to be involved with. Along with this, the dropshipping business is saturated, along with the freelance web designer market. Social media management is being outsourced to low-income countries.
What type of small business can I enter?
Perhaps you are into business loans, and financial institutions, or even acting as an affiliate for a business loan company if you know the ropes. The business loan market is huge and doesn't take much know-how if you understand the business model and how to create an online sales pipeline to bring in constant leads.
Venture capitalists are investing, so if you can get the idea right, people will invest, even if you are worked in the Singapore Tourism Board before and have an idea how to increase tourists, you will get investment. Opportunities in Singapore are at an all-time high, and you can even get money to fund research if the project is right.
Or how about the growing delivery services market, massage services, managing of social media pages, these are all in high demand, and at the same time, if you find the right target market, understand the cost involved with setup, you can be your a business owner in no time.