The future's digital and online business, the future's eCommerce, the future is right now… Singapore has rapidly advanced into a digital society, and online businesses are booming and aspiring entrepreneurs are on the rise.
In fact, eCommerce in Singapore (with its tax incentives for e-commerce companies) is set to grow by a massive 48% in 2022, valuing the category at nearly $10bn.
Updated: 18/11/2021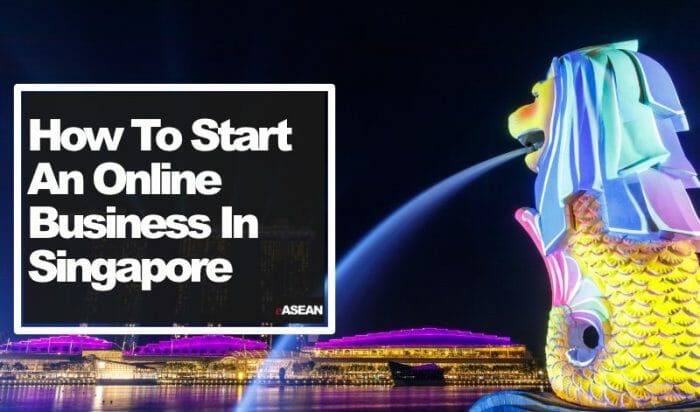 But, you know this, that's why you're here.
What you want to know is how you can take advantage of this online business opportunity in Singapore, (especially during the Pandemic Hit time, with circuit breaker potential to happen again) and make more money quickly, even from your home office.
Other businesses are doing it, so why not you, why not your own Singapore company?
Some experts predict it will be worth over $100bn, by the end of the decade.
So in this breakdown, we will go through starting an online business in Singapore – the necessary infrastructure you need, to get started. So let's give you a head start!
Starting An Online Business in Singapore In 2022 – 10 Must Do Steps
Research & find the best online business model for your circumstances, potentially an e-commerce business, potentially service,
Define your budget and set your investment parameters
Come up with your Business Idea
Validate the idea, make sure there is public interest, and what your business activities will be,
Define your Target audience
Build your website
Define your online marketing strategy
Activate your plans
Analyse your activity
Take learnings & reactivate your online marketing.
1. Which Online Business Model Is Right For You
You need to know what you're getting into, and you need to know what will best suit you when you're starting out and believe you can turn into a successful online business in Singapore.
Of course, all business owners are different, and you will have differing levels of investment that you can potentially put into your own online business plan, so when looking at potential models below you may need to take into account this factor.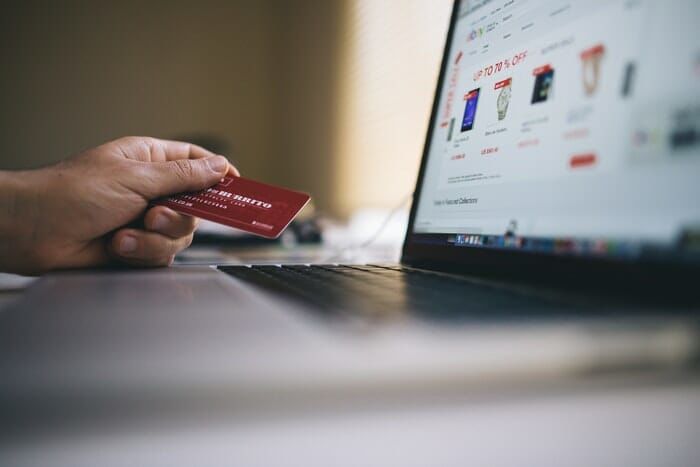 Which Online Business Model Is Right For You in Singapore
Now there are many different models to choose from in Singapore for online businesses, but here we will run through the 4 most popular: Marketplace / Product Store Sites / Craft Marketplace / Affiliate & Digital Products or services. We will evaluate each so you understand the environment you would be selling, the profits you could make, and the setup costs. On the other hand…
Some people will recommend doing a print on demand business for t-shirt and hoodies, freelance writing or Google Adsense, and you can make a great business of it in Sinagpore, but as a whole, I would steer clear of these online businesses.
1.1. Marketplace
We're talking Amazon, eBay, Zalora, and many more. Business in Singapore with a big bite of the market. Marketplaces are very lucrative, because of the intentionality of their customers, meaning lots of goods sold, continually.
Numbers associated with Amazon indicate that as often as 60% of visits convert to a sale, which is absolutely phenomenal.
Of course with such intentionality comes great competition, if you're thinking about starting your online journey with the likes of Amazon, prepare to be in a fight, the competition is fierce.
But if you do succeed with your business online, and potential customers come, profits can be awesome, as a rule of thumb, Sellers usually look for 33.3% Product Cost 33.3% Amazon Costs (incl advertising), and 33.3% profit… which no doubt sounds great.
However, and this is usually a major issue for people starting out, as you will need to bulk buy your products and send them to one of Amazon's fulfillment centers. Depending on the product you choose, your initial outlay could be very substantial (we're talking thousands of dollars).
Overall, this is a great option for an entrepreneur who has the capital to bulk buy products, because your Singapore company, if run like this could very quickly see massive profits.
1.2. Product Store sites
As a more economic model for Singaporean online businesses, we're talking dropshipping on your own e-commerce business (probably) using Shopify store. You can look at our breakdown of the best e-commerce software for Singapore in our article here.
Here you would usually find physical products on AliExpress. You would then list this/or these products on your site. And the good news, you only pay for the product once a customer has purchased from your site.
So instantly, the outlay mentioned in the section (marketplace) above is gone.
However, customers do not have the same intentionality as mentioned above, so a lot of times they may just come to the site to have a look at your online store out of interest.
Also, getting them can also be very difficult, people know Amazon, so they go there when they need something, but they won't know your site, so you're going to have to spend money to get them there.
Dropshipping is very much about here-and-now trends on the internet, so other online business owners will be looking to sell the same products, so you will be competing with them for your traffic.
Most business owners use Facebook and YouTube ads to drive traffic. Publicly distributing your content on such platforms can be very effective, but at the same time, if the market is saturated, the competition for ads could be very costly.
Overall this is a great option for an entrepreneur with limited funding to buy and sell a product or service, and if you are lucky, picking a winning product that has yet to reach saturation is key to your success.
1.3. Craft Marketplace
Specialist marketplaces like ETSY are a great thing for Singapore creatives ready to start an online business. On it, you can sell everything from paintings to postcards, tote bags, cups to clothes, jewelry to jazzy designs, if you're creative and you want to earn some extra dollars this is the place to go because there will be a niche for your creations, and you can choose your unique selling price and don't have to deal with any third parties.
Also, customers of Etsy are on there to make a purchase, so if you're in a popular niche expect to make sales. Stock is down to you, and how much you can manage, if it's just an extension of a physical store you should be ok, but if you're just starting out keep it simple, don't have too many lines, but also keep it fresh, evolve what you sell regularly because others Etsy sellers will copy top sellers, and as such it's a pretty competitive environment.
A real positive is you set the price and take all the profit because you own the creations you're selling.
Overall, if creativity & craft is your thing, and you're looking to earn extra income (without becoming mega-rich) you should totally check it out.
1.4. Affiliate & Digital Products
Probably the easiest and safest area to start with. Making commissions from the sale of digital products or services some think is the best way online (which include subscriptions like hosting, software like adobe, education like Beating the Giant affiliate marketing training).
Commission levels here can be absolutely massive, with some affiliate programs offering up to 75% commission.
For any Singapore business starting out online, you won't need to worry about stock purchasing/replenishment or creation. You can keep selling as much as you can keep selling without ever running out.
You're only overheads will be the cost of running your company website and the time you invest in it. A lot of 'digital marketers' will use SEO to drive traffic to their sites, so do expect to spend time planning and creating content for your site.
Overall, a great model to start with, it's a much lower risk venture than some of the other models above, but it does require dedicated time and effort to get your site looking and reading like a professional site that people would trust enough to make a purchase.
2. Define Your Budget and Set Investment Parameters
As you can see from the previous section, there are differing levels of financial investment that you will need, depending on many factors.
Here at eASEAN we believe you need enough funding to last at least 2 quarters, however, we recommend enough funding to last closer to 4 quarters.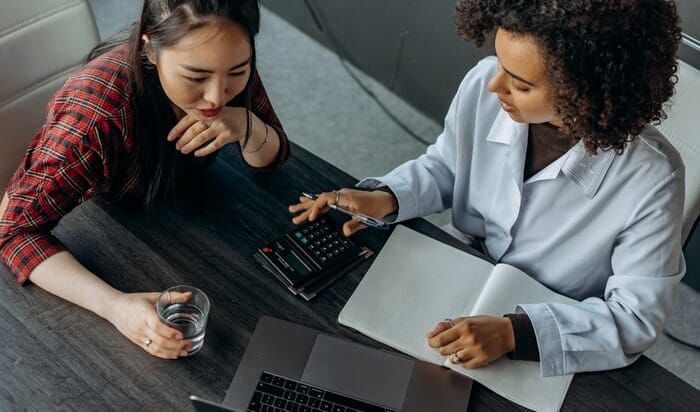 Online Business Budgeting and Setting Spending Limits In Singapore
And what we mean by this is, that you should have enough finances to survive (and pay for all overheads) until your business starts making money online, without any revenue coming for at least 2 quarters, you may need even more depending on the type of business in Singapore you are looking to create.
When considering your budget, there are a number of key elements you will need to consider, including:
Stock (as we discussed above),
Subscriptions (from domains to analytics, there's quite a few areas you will need to consider),
Digital marketing (from ad design, to email lists, to digital data, and to content creation, how will you get it made and how much are you willing to pay),
Online Advertising… If you're going to use Facebook Advertising and Google Display Network for your internet business, how much can you afford daily/weekly/monthly, and then potentially grow from there.
Once you have a hold on this information and your funding is in place (raise capital, or just in your bank account) you should map out your expenditure for the next two quarters – proper planning, not just notes on a page.
It is advised if you are new to online business to seek professional advice in Singapore for anything related to finances. Also, many entrepreneurs use accounting software to help in keeping track of business transactions.
HINT: Look at who other Singapore businesses or other people online similar to you use.
3. Come Up With Your Business Idea
After following the first two steps, you will know the type of model you're following and the business structure you will need to put in place.
If you are looking at the e-commerce industry, you will know the areas where you'll source products (if you're not making it yourself) and you'll know how much investment you have to play with.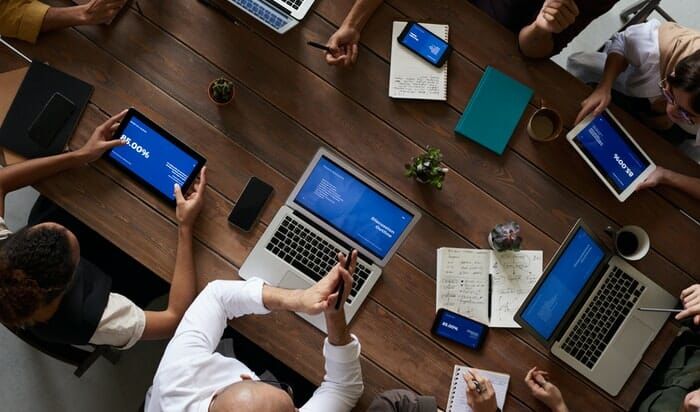 Your Winning Online Business Idea in Singapore
Now for the hard part, coming up (or finding) a winning idea. There is one golden rule when it comes to winning ideas:
Solve a problem, find something that you can fill the demand for.
Your online business could find/or create products which actually people in Singapore in their daily lives, it might be a totally new idea (which people have never seen before) but if they understand how your product will help make a task easier they will buy into it.
When coming up with your winning ideas there are a number of strategies you can adopt:
3.1. Follow your passion
The first area we always recommend interrogating is selling a product related to a passion you already have, as many successful online businesses have built passive income like this in the past, some even starting their own blog around things they love, even here in Singapore.
Maybe you're into fishing and you find that putting your bait on the rod is nearly impossible at night and you think a little light on the rod would make the job so much easier… there you go, there's a niche for you to step into. Your business activities may be in whatever niche you choose, that personal choice is up to you.
3.2. Model Others
Look around to see what other Singapore companies and competition are doing. If the target market is big enough, you can model what these e-retailers are doing and sell similar to what the competition is selling. As a note, make sure you have checked the copyright act to see you have no infringements, and that you don't fall foul of intellectual property protection laws.
3.3. Find Trends
Is there a popular movie or music which you could piggyback on?
Leverage the cultural interest in Singapore an area to sell products in your own online business. For example, if a major Hollywood Cartoon is being released are there any Kid's toys you could sell.
3.4. Time of year
Winter/Summer, Chinese New Year, St. Patrick's Day, Diwali, Christmas Day, Easter, Fathers Day, Mothers Days, there are different moments throughout the year that have product potential.
Our society is made up of consumers, find products relevant to these moments and they will consume.
4. Validate your business idea
Probably one of the most (if not the most) important factors when starting out.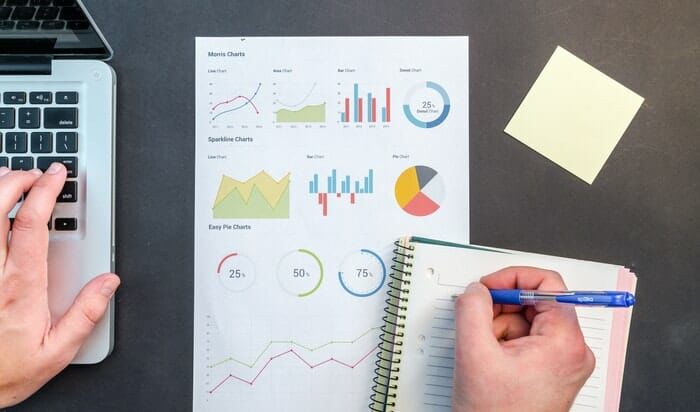 Validate your online business idea – Is it Singapore proof?
Make every effort to make sure your business idea is valid. There is nothing worse than bulk purchasing products/building a website/creating website marketing/spending on advertising only to find out that there is no interest in the product or industry.
Luckily there are a few things you can do to see if your chosen product has potential.
4.1. Check Current Sales
On websites like AliExpress, you can deep dive into a product's numbers, so you will be able to see the total number of sales, frequency of sales, recency of sales, etc. All of these will help indicate if your product is ready to fly now.
4.2. Check Trends
Be it on Google Trends where you can see the lifetime interest in a product or category, or on the likes of YouTube or Facebook – you can see how much interest there is in a product by seeing how much content and comments have been created around that area.
4.3. Chat on Forums
There are forums for everything these days all over the world, even in Singapore for online business. Find one related to your product area and go on there, talk to real people and find out if they're interested, gain expertise and understanding of how your product or service will be accepted in your marketplace.
There are many more ways to validate, but these three should get you started, whatever route you take, make sure you do it, if you don't you could end up wasting a lot of time and money.
NOTE: Hide your personal information when using this.
5. Define your target audience
Defining your target customers is super important of your business strategy. Who knows, they may not even be in Singapore, and if they are not, where are they?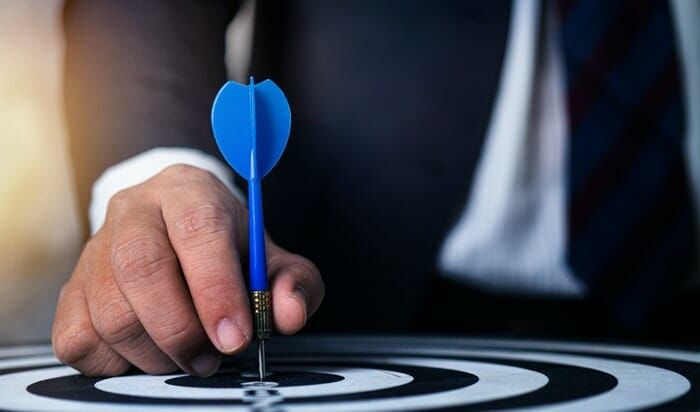 Who will your online business sell to? Singapore or overseas?
Define who they are,
How many of them there are,
What they consume (media wise),
Where they are in a customer journey,
How much convincing they will need,
Alternatives they currently use, potential competitors,
And the problem your product will solve for them.
By doing this, you will save both a huge amount of time and effort, as the definition of your consumer will set the precedents on:
How to the design your website (because how it looks, how user friendly it is and what it says will need to resonate with them),
How to design your marketing materials (what message will convince them that your product is something essential missing from their life),
Where you will need to spend your marketing investment,
And how much you will spend.
NOTE: The more details you have and the more information you can gather at this stage, the more Singapore dollars your online business can potentially make sooner. Most people and online stores miss this part, and never gather the level of new customers they need to bring their new business to the next level.
6. Build your website
We're talking about the basic requirements here like, choosing a domain name, a site builder, a hosting plan, and a design that converts.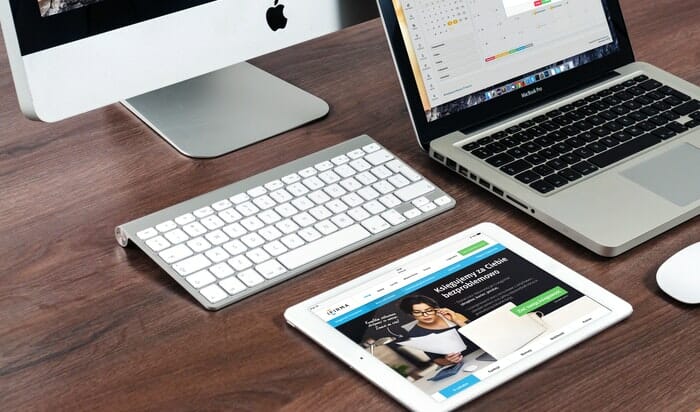 Creating your online business website for selling online in Singapore
A lot goes into the creation of a website and building an online presence, and it should, this is where you convert an interested consumer into a customer – and customer experience is so important. So, let's look at how you can do it with limited resources.
If you know who your customer is, you should create an online shopping experience that really resonates with them and create a credible image for you. But let's go through each area step by step.
6.1. Domain name and Business Name
So the first step is choosing a catchy business name that will help your SEO on the search engines, the name should be similar to phrases your target audience will search for. A great place to find domain names is Namecheap. Many businesses in Singapore use this for registering their online business domain names.
6.2. Site builder
Shopify for e-commerce businesses, Wix, WordPress, Squarespace to name but a few, you'll need an intuitive site builder which enables you to create the best version of your site – a good idea is to find a platform functionality for credit card payments included and ones that allow online businesses in Singapore to work smoothly.
So you'll need to be comfortable with the backend of these builders. Also, most site builders (apart from WordPress) charge a monthly fee, usually starting around $15 per month, on the other hand you could hire out the building if you have the cash.
Also, make sure you make your site easy to navigate, that's key for a Singapore business.
6.3. Hosting Plan
Along with your business in Singapore, you will need to have hosting.
You can get great hosting plans to suit your business needs. As you're just starting out, you should go for a shared hosting plan, they're by far the cheapest option and perfect for starter online retailers.
Plus, they will have enough features for any new site. We recommend A2 Shared Hosting, the best all-around shared hosting plan out there, but maybe this is not right for your business, you can check out our web hosting breakdown for Singapore, where we have reviewed the top 5 web hosting companies to use for online startup businesses.
6.4. Design
You need a design that is user friendly and resonates with your customers, so choosing the right web design is essential for driving conversions.
The good news for entrepreneurs starting out, your site builder will offer a wide range of free and paid-for website templates which you can modify to suit your site's needs, and you won't need to pay for an external designer to design it.
7. Define your marketing strategy
You know your target audience inside out, who and what is involved in your specific niche, etc. Getting your website marketing right will help you know your product will sell, your site looks awesome, and now all you need is some cool social media marketing to drive traffic to your site and online services.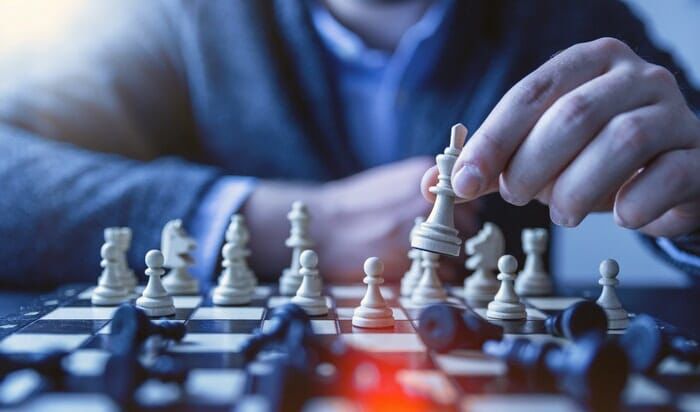 Get your Singapore online marketing strategy on-point for your business
7.1. How it looks
Your activity will need a look and feel, it will need design templates, it will need images of humans with certain characteristics (similar to your target audience) to sit in the ads, and it will need a strapline that resonates.
7.2. Still Vs Video
Will you go with video for your business in Singapore, or potentially still ads will work best online, or even a combination of both (Video converts at a much higher rate than still ads).
7.3. Content strategy
Is SEO a consideration, how about sales copy, will you be creating great content regularly, where will you post it (on your site, on social media platforms like Facebook, Youtube, Twitter, or Pinterest). Doing these few digital marketing related things right will bring more traffic to your new online business. Social media is huge, always add this into your Singapore business marketing mix.
7.4 Email Marketing
Building a Sinagpoare targeted email list has numerous advantages for online businesses. It enables you to communicate any time you want. Many businesses don't do this and in most cases, they leave big cash on the table.
7.5. Set your Daily Budget
How much can you afford to deliver optimum returns, where will you be spending your ad monies – in other words, don't spend frivolously.
8. Activate your Campaign
Now, this may sound simple, but there are a few things you need to consider when activating your campaign…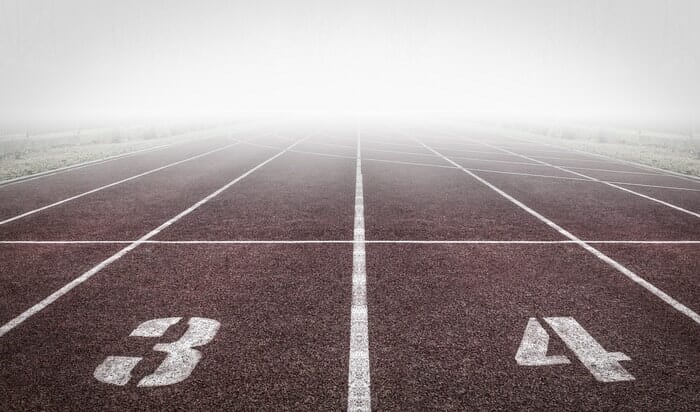 Starting your online business marketing in Sinagpore
The day of the week (people don't like to shop on a Monday after spending too much at the weekend) and,
The time of the day (people are more likely to spend in the evening than they are in the morning),
But also you need to ensure that everything works.
Remember start ups will have a lot of different moving parts. I have heard too many horror stories about new online businesses launching their marketing activity, even here in Singapore, driving huge traffic but not delivering any sales online because the check-out page process was not working correctly.
These problems occur every day, before you launch make sure your site is ready for purchases, it's better to start small, than start badly.
Also, check your advertising links, another major issue is broken links, (that is a great website by the way, it checks URLs for broken links).
You see, we're continually hearing about companies paying $000's for their advertising and not understanding why it's not working, but when they looked they realized the link to the site was broken.
Do all your sense checks before you launch, spend an extra day getting it all aligned, your successful online business will thank you in the long run.
9. Monitor & Analyse
Once you've launched, you can track and monitor your social media activity and your site's performance in real-time, so you'll be able to understand: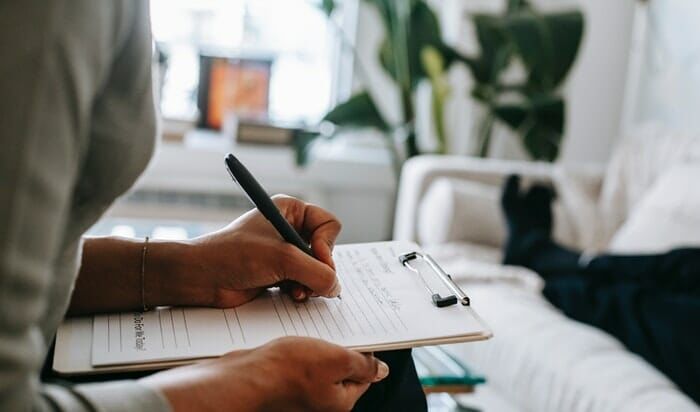 Monitor and analyze the data to understand your marketing
If your marketing and or content is actually driving traffic,
If certain advertising audiences are working better than others,
if visitors are actually staying or bouncing,
how long they stay for,
the pages they click on and how effective your cart pages are at converting.
All of this can be monitored and updated in real-time – you can for example cancel certain Singapore target audiences you chose for your online business if they are not converting.
With their allocated money you can either hold it back or re-invest it in other audiences.
We also recommend an activity pause after 1-2 weeks, so you can do a thorough deep dive, from which you can make bigger amends like changing the marketing activity.
To aid you in your product or service analysis you will have access to a range of free and paid-for tools. When you're just starting out Facebook and Google analytics (both free) are essential to your social media and site progress.
10. Take learnings and reactivate your campaign
So you've done your analysis, businesses in Singapore need to do analysis, as this is where the success online lies.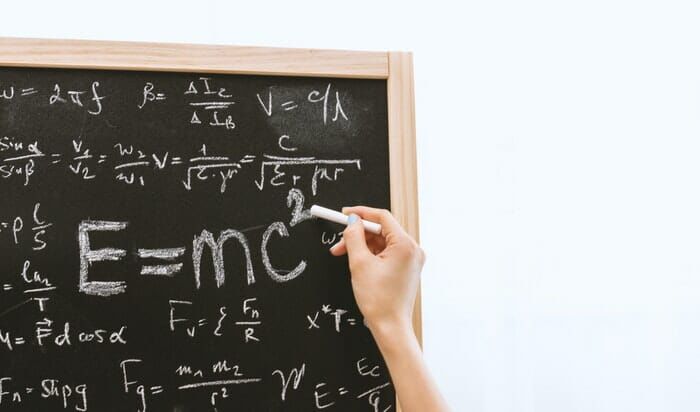 Take your learning and update your campaigns
Einstein's definition of "insanity is doing the same thing over and over and expecting different results."
Don't be insane, if your analysis shows you that something is not working today in your online business, it's not going to work tomorrow, understand the importance of data and find out what your potential customers want, remember, Singapore will be different than other locations.
Make your changes, upgrade your activity and go again, you will see this in the data, it is all accessible to you. Sometimes it won't work, but if you're willing to continually learn and adjust to your learnings you will succeed. In other words, watch your online business data believe in what it is telling you, then adapt your Singapore focused strategy.
Follow these 10 essential steps to starting an online business in Singapore thoroughly and you will succeed.
Slack off in any area and in many cases trouble will soon land itself in front of you, especially in fats moving e-commerce.
There is a massive, massive opportunity with online business in Singapore over the next couple of years, it is time to leave the office for good. Make that extra effort, always go a little further, think about expanding your Singapore company overseas, look for new suppliers if you need to, and if you do you will benefit from these future ideas today.
Most Important Thing To Remember When Starting An Online Business In Singapore
It comes down to this: Start. You have to start, there is no point in just sitting around and dreaming about your future Singapore company without the actual application of the rules outlined.
Get your business structure chosen, products chosen (t-shirts, face masks, etc.), your research done, buy a domain name, get your hosting setup or eCommerce online software solution chosen, check your checkout process, and then start making sales. It's the only way. Answer the above questions and you will get this done, properly.
FAQ
Do I need a license to sell online in Singapore?
Yes, you do need a license to start an online business in Singapore. Your business, no matter if it is digital or physical needs to be registered as indicated in Section 5 of the Business Names Registration Act or BNRA Singapore, all types of online businesses, including the likes of a private limited company, sole proprietorship, limited liability.
You must have a legal entity status to operate in SG, make sure you are registered with the Inland Revenue Authority and the corporate regulatory authority, and make sure you are always on the lookout for tax incentives. Also remember Perpetual succession which refers to the continued existence of a company, good legal entity things to have understood.
How do I set up an online shop in Singapore?
The easiest way to set up an online shop in Singapore is to use an eCommerce platform called Shopify. This enables you to set up an online store without the need for developers and designers. You simply upload your products, connect to Stripe or Paypal and you can be up and running in a few hours.
You can check out our Singapore eCommerce solution article here.
What can I sell online in Singapore?
You can sell most things online in Singapore as long as they are legal within Singapore itself. Please check on the Singaporean Government websites. Coming up with ideas for what to sell is very easy as I recommend selling something that you are interested in to start with, as it just makes the whole online business strategy implementation so much easier.
Do this quick 5-minute exercise to see what types of niche you could enter.
1. Write down 3 things you enjoy,
2. Write down 3 things you like doing,
3. Write down 3 things you would like to learn about.
You now have 9 ideas to use to start your business. Pick one.
Can I Build A Business At Home?
Yes, of course, you can start an online business at home, just look at the likes of Amazon and Apple that started in the home garage. A home office is how most people start off, no matter if it's an e-commerce business you want to sell your product or service with, or you want to start an online business selling affiliate products, the home office will have you sorted. Just make sure you check your circuit breaker every once in a while.
What legal requirements do I need?
We always recommend consulting someone professional in relation to ANYTHING Legal, perpetual succession rcan save you big time. There are so many things that you have to make sure your business in Singapore adheres to, like:
1. What type of potential business do you set up?
– A private limited company,
– A limited liability company,
– A sole proprietorship
2. Do you need a company secretary? Is a company secretary even important?
These are all questions to ask.
3. What do you do with the inland revenue authority and corporate regulatory authority?
4. Do your products infringe on the copyright act?
All business owners will have a specific need that relates to their business plan, and what e-commerce businesses may need, might not be what another Singapore business needs.
Your Singapore company might be open to tax incentives, while others not, and your business may save a lot of money by doing the proper due diligence for your company first.