Years ago, I wondered the same: Can I run a website without hosting?
Generally, a website hosting may cost around $10-$100, which may not be in your budget right now. Otherwise, you wouldn't be searching – can I run a website without hosting?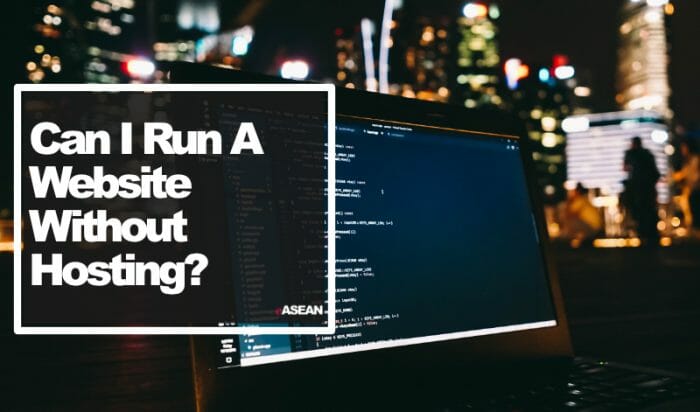 Let me put in this way, a web hosting is like power for your website. Without hosting, you can't expect it live on the internet.
Without power, there's no existence, and you know it too.
My answer to your question is – no!
But hey! Don't feel disappointed because I've multiple ways to get free web hosting. Let me share some with you.
How Can I Host My Website for Free? – 2 Great Resources!
A bunch of websites are there that provide hosting for free. Just remember! If you utilize these free sources, you may not able to compete with professionals because they use WordPress with a paid hosting.
Anyway… I get that you're maybe in the learning phase and want to kickstart your career online.
So here are 2 most renowned online website building services that can get you free web hosting.
Blogger – The Old School Web Hosting for Everyone!
Blogger is one of the greatest web hosting services across the globe, which is free and powered by Google. Although the Blogger is made for setting up blogs, you can leverage it to make a website.
In fact, I still remember the time I made my first blog on Blogger. At that time, WordPress wasn't much popular and everyone was starting their career with Blogger.
What I love the most about Blogger is – it's super easy to use!
What I hate the most about Blogger is – when it comes to features, it's super limited!
Pros and Cons of Blogger
| | |
| --- | --- |
| Pros | Cons |
| Connect any domain for free | Only subdomain is given, which looks like – mywebsite.blogpost.com |
| Beginner-friendly | Templates are not that great |
| Google loves Blogger because it's a part of it. | No plugins support for various tasks |
| In-built gadgets (more like plugins) | Require HTML skills |
WordPress – Another Old School Competitor of Blogger!
You may not know this but WordPress was way back in the game. It's been almost 17 years and I must say – it really has acquired the blogging sphere!
In fact, from blogging to website development – everything takes place on WordPress.
Wait a minute! Aren't you wondering why I'm telling about WordPress?
There are two types of WordPress:
WordPress.com
WordPress.org
WordPress.org is for those people who have purchased web hosting in Singapore or another neighboring country. On the other hand, .com is for those who want to rely on WordPress hosting.
So yes, just like a blogger, you can set up a free blog on WordPress.
Pros and Cons of WordPress.com
| | |
| --- | --- |
| Pros | Cons |
| Get upto 3 GB storage | Subscription service is expensive |
| A bunch of free templates | Not possible to link your own domain without buying the premium plan |
| Specifically great for making websites as well as blogs | Steep learning curve |
| Good enough to learn basic stuff about WordPress. For example, blog post editing & publishing, theme customization, etc. | |
Is WordPress Hosting Free?
Now you must be wondering whether WordPress hosting is free or not. Well, it's pretty much like Blogger. Although they give you free hosting, you can't integrate your own domain without purchasing the premium plan.
It would be like: mysite.wordpress.com
So yes, hosting is free as long as you have no problem in using a subdomain in URL.
Is It A Good Idea to Host A Website for Free?
In my opinion, if you're in the learning phase, there's no problem in playing around with WordPress.com. But, if your aim is money-making, then you have to purchase a web hosting and go with WordPress.org.
Here are the benefits of self-hosting a website:
A free domain name
Authority and good standing in front of Google search engine
Get into the actual dashboard of WordPress where the real work happens
Access to a variety of plugins
Possible to get the best plugins for SEO that are free
Once you get a web hosting, you don't need to spend much 🙂
By the way, Bluehost and A2 Hosting are two great web hosting services of all time in my opinion. I've done a review on Bluehost vs A2 Hosting a few months ago. They both cost less than $5.