Are you on a blogging journey or want to start one? It's always good to have a look at some popular personal blogs to get some ideas. These 10 motivating famous bloggers in Asia are the real deal. Some are cute, some are in a relationship, and some are even extremely witty.
However, they all have one thing in common – they're inspiring and life-changing.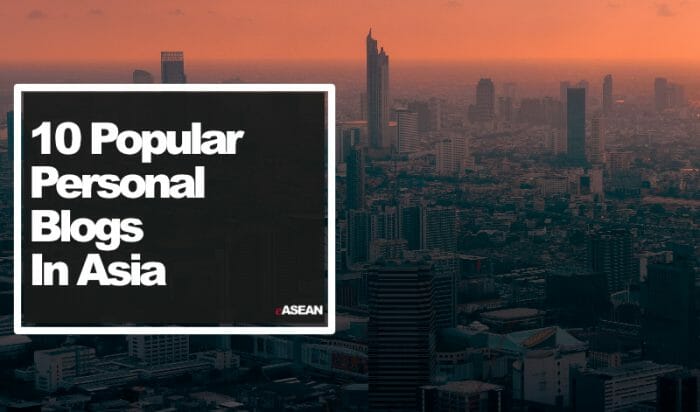 Once you look at stories of those best Southeast Asia bloggers, you will get goosebumps..!!
Do you also want to know what I've seen? Okay, I am here to make things easy for you. Instead of visiting 10 different websites, you can read about these popular personal blogs from here, and see what makes them famous bloggers. Enjoy!
1. Ferdz Decena – One of the Most Famous Bloggers in Asia
Meet Fredz Decena from Ironwulf. He is one of the most successful Philippines travel bloggers. He has been traveling and blogging since 2003.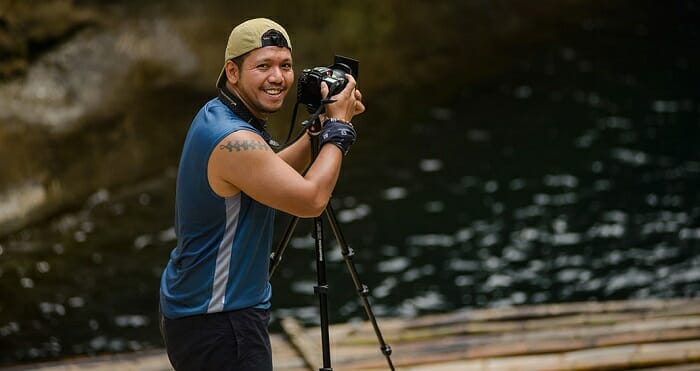 Along with this, he is known as an award-winning writer, blogger, and travel photographer.
From Singapore to Philippines – His publishing has been printed almost everywhere, which puts him high on the list of popular personal blogs.
If we talk about brand promotions, he has worked with many big companies like Sony, ASUS, Air Asia, Nikon, Olympus, and much more.
2. Gerald Ho – One of the Best Asia Bloggers in the Digital Marketing Niche
Gerald Ho is the owner of That Content Guy a really cool and popular personal blog. He has been working in the digital marketing niche for over 9 years.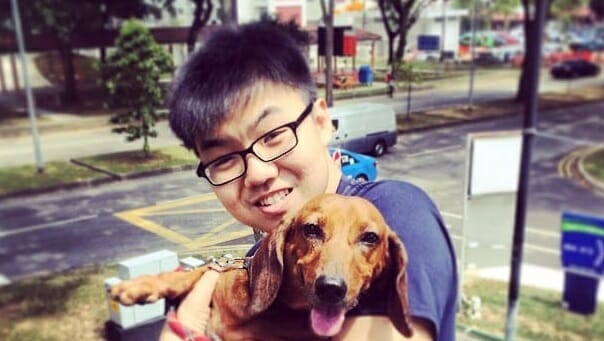 When it comes to content, that guy is genius and forefront. He knows his work well.
Although I've never met That Content Guy, he seems friendly and cheerful.
He says the best piece of advice he has received so far is, "a goal without a timeline is just a dream."
3. Lionel & Emma – A Couple of Southeast Asia Bloggers is Here!
Although Lionel is not a native Southeast Asian blogger, Emma has a connectin with SE Asia. They both quit their jobs in 2013 because they wanted more from life.
They say, "we were too comfortable."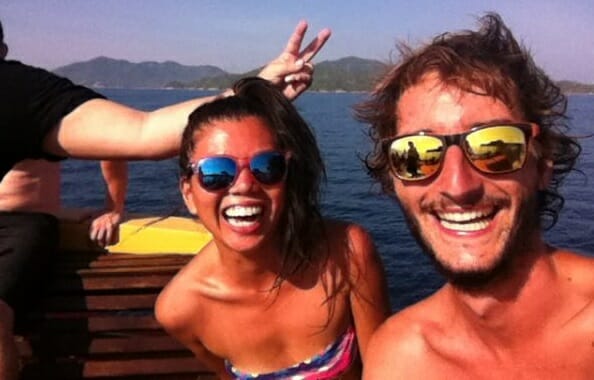 Lionel and Emma were aware of their money-saving capabilities and made a career out of it.
Currently, they have a popular peronal blog that focuses on Asia travel, which is known as Two Green Backpacks. The blog aims to help people travel South-East Asia on a budget.
4. Dr Leslie Tay – Another One of the Famous Bloggers in Asia Related to Food Niche
Dr Leslie Tay has been searching and collecting memories of the best food in Singapore for over 10 years, he is definitely on my list of popular personal blogs, for this reason, food!.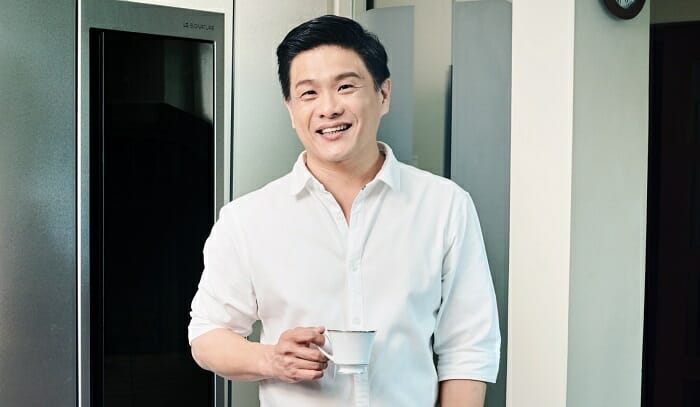 He is creative, optimistic, and out of the box thinker. His blog itself shows it all because the name is too impressive.
Here's the name: I Eat it, I Shoot it, I Post it
Can you remember that name? If not, you can visit his blog from here, no problem!
In the last decade, Dr Leslie has achieved awards and appeared on numerous TV programs and publications. He also co-hosted a TV series called, "8 Days Eat" with Belinda Lee.
Not only this, but he also published 4 books on Singapore food so far.
5. Mark Weins Comes Among Some of the Best Thailand Travel Bloggers
Mark believes that travel and food – both are the best way to connect with people. Just like Gerald, he looks quite cheerful and nice to others as you can see in the picture below, a cook from somewhere feeding him delicious food.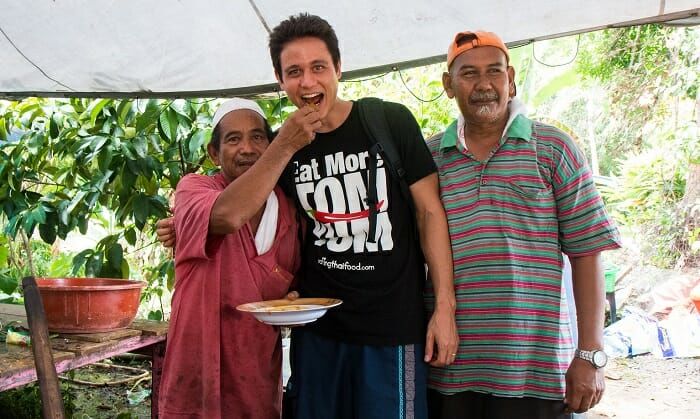 I wish I could be the third person in that picture. Seems nice. Haha!
Along with this, he has impressive creativity. His blog name is Migrationology, which means enjoying your passion and growing it.
Currently, more than 49,000 travel and food lovers are following Mark, which is why Mark and his popular personal blog should be high on your list of blogs to learn from.
6. Juno is One of the Few Famous Bloggers in Asia Who Knows Best Storytelling
Juno is born and raised in Seoul. She was a mechanical engineer and left her job in 2011.
When she started her career, she had some issues as her household was a bit conservative. I'm glad she overcame it.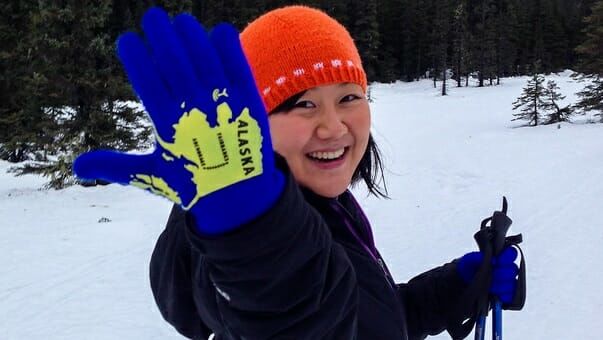 As of now, she travels so much because of her blog RunawayJuno. More importantly, she is an outreach specialist, photographer, affiliate marketer, band ambassador, influencer, and social media consult & trainer.
7. Michelle Phan – One of the Hottest Travel Bloggers in Asia
Here comes one of the hottest travel bloggers in Asia. She is a YouTuber with almost 8.9 million subscribers. Apart from this, you can call her a best Asian makeup blogger, entrepreneur, and voice actress.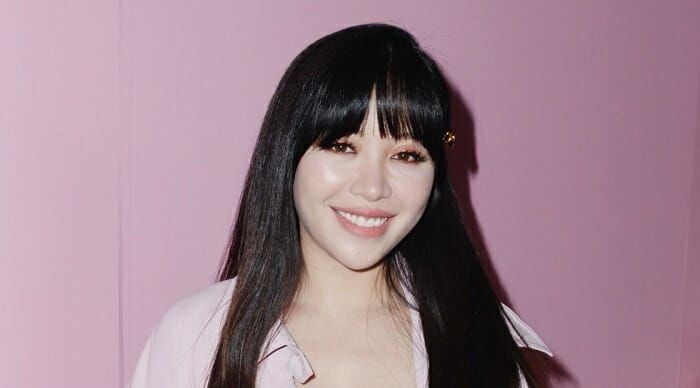 Michelle Phan is an owner of Em Cosmetics. And that's where she blogs too.
Most people may consider her as an American. The fact is – she is an American-Vietnamese blogger.
My sight says, Michelle Phan mostly drives traffic to her blog via YouTube. So remember! Along with a blog, you can start a YouTube channel as well 🙂
8. Emily Shines Among Famous Asian Makeup Bloggers in Asia
Emily Quak is a truly passionate blogger and YouTuber. Yes, just like Michelle Phan, she also grew her YouTube and Instagram page to a great extent.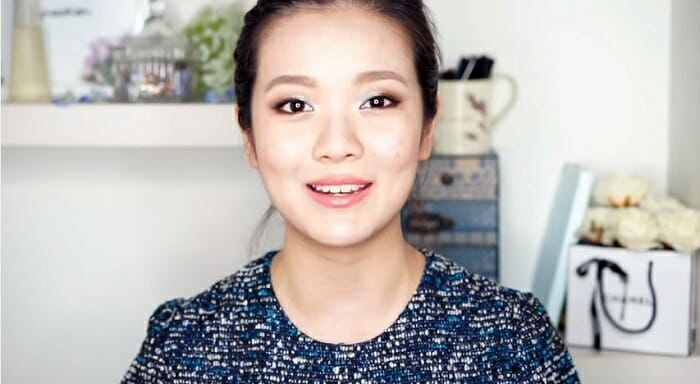 From product reviews to best makeup techniques – she shares it all on her blog. On her blog, she has a shop section where she sells affiliate products. It seems a major part of her revenue comes from affiliate marketing, like many popular personal blogs. And that's how she works as a full-time makeup and fashion blogger in Asia.
9. Andrea Chong Plays the Role of Strong Famous Bloggers in Asia
More than 300,000 followers follow Andrea Chong in Asia. She is a strong, smart, and beauty blogger. Along with beauty, she also writes about wellness, mind, and fitness.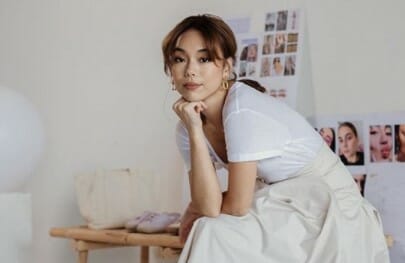 Although she defines herself as a digital influencer, she is a good blogger too. If she wasn't, she may not be able to achieve fame at an early age. Currently, she is 28 and is high on the list of popular personal blogs to read.
Back then, she had a blog named DreaChong, which later changed to theDCedit.
10. Lush Angel – Another One of the Most Motivating Female Popular Personal Blogs
Lush Angel is a motivating weight trainer and famous blogger in Asia. Most people think that she has a lifestyle blog. Fortunately, she does more than that on her blog, which is called Lush Angel.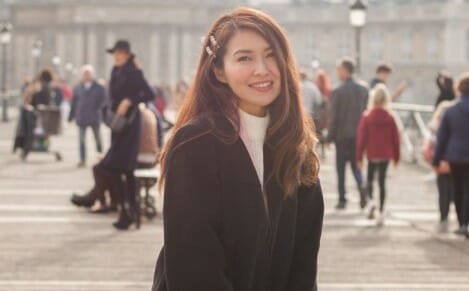 These days, she is trying to make others' life good. From beauty to gadgets – she does things that you can't even imagine, placing her firmly on my list of top popular personal blogs to know and love.
What Does it Take to Become One of the Most Famous Bloggers in Asia?
All the above bloggers are passionate, grateful, learners, self-believers, and disciplined. If you can have all those qualities, you can make it too.
Wait a minute! Don't you know how to start a blog in Asia? Well, I've written a full tutorial on how to start a blog in Asia, which is really easy to follow along with, who knows, maybe you will be one of the nest top popular personal blogs in Asia.