Are you wondering – "how to start an online business in Thailand?" Just like you, many entrepreneurs are thinking the same. After all, entrepreneurship is all about problem-solving and utilizing the latest trends.
I must say – you have arrived at the right time.
The Thailand eCommerce market needs smart entrepreneurs like you.
How do I know whether you're a smart person or not? Well, if you weren't smart, you wouldn't be here.
Anyway, let me prove why you have arrived at the right time!
Online Business in Thailand: 2020 and Beyond!
Can you see how drastically the market is evolving? In 2017, there were only 22.8 million internet users. After 3 years, almost 10.9 million users came on board.
The total no. of Thailand's internet users is expected to reach 42.3 million in 2024. However, it's only an estimation. These numbers may go even further because of the current trends.
If we see it globally, it appears that Thailand is in the 22nd position. Soon it may come under the top 20 eCommerce market.
Why Should You Start an Online Business in Thailand
Although online eCommerce businesses have not yet truly grown in Thailand, it's not easy to ignore 33.7 million active online buyers.
If you're into business, it's the right time to get digital.
The market is flowing positively. If you don't flow with it, you will be adrift. Eventually, the market will become too competitive to dominate.
What Kind of Online Business Can You Do in Thailand?
At present, there are a lot of online business opportunities in Thailand. A majority of business owners have not yet discovered it.
The funny fact is – some business owners don't trust online marketing. They believe that it's shady and anyone can hack their account easily.
Whatever, let me tell you top 3 ways to start an online business in Thailand.
Make the Next Popular eCommerce Company in Thailand
eCommerce is one of the best ways to start an online business in Thailand. Don't you know why?
When the demand of the market is indirectly proportional to competition, it becomes easy for an entrepreneur to pull money out of it.
The current average money spent per user in Thailand is $205.53. According to Statista, it may increase in the upcoming years.
In the worst-case scenario, it may go a bit lower due to the coronavirus epidemic. But still, once things get normal, the graphs will vertically move to the right side.
Think about Amazon for a moment. If Jeff Bezos wouldn't start early, he may not be able to become the richest person on earth.
Just like Bezos, you can make the next popular eCommerce company in Thailand.
Investment Required: High
Sell Your Own Digital Products in Thailand
You can create and sell digital videos, ebooks, magazines, blog posts, and anything important. All you need is a USP (unique selling point).
WordPress and Shopify – both are proven as amazing platforms for the creation of USPs. Almost every entrepreneur utilizes them to bring sales online.
Without coding or being tech-savvy, you can set up a fully functioning business website at home.
Most importantly, WordPress and Shopify can help you set up a payment gateway in a couple of minutes.
Investment requirement: Low to medium
Scope of Dropshipping in Thailand
When you buy a product at a cheaper cost and earn margin, it's called dropshipping. Thankfully, many suppliers are available in Thailand.
The tactics of dropshipping and eCommerce businesses are absolutely the same.
Some suppliers can help you make money in dropshipping without investment. Once you get a sale, you can buy from them at the same time.
Unfortunately, some suppliers want you to buy products in bulk. If that happens, you will have to risk your money. To be honest, if customers won't buy the ordered products, your money will burn.
Investment required: Medium to high
Affiliate Marketing
Affiliate marketing can be a great starter for your online business. You can earn money by selling someone else's products for a commission.
Without spending money on product building, you can build an amazing brand online.
Sites like Amazon allow you to sell their physical products. In case, if eCommerce is not your cup of tea, you may try JvZoo and Clickbank.
Investment required: Low to Medium
Is Amazon Available in Thailand?
Amazon is available in Thailand but only in a half manner. Actually, you can only buy products from the Amazon USA website. There's no service in your region.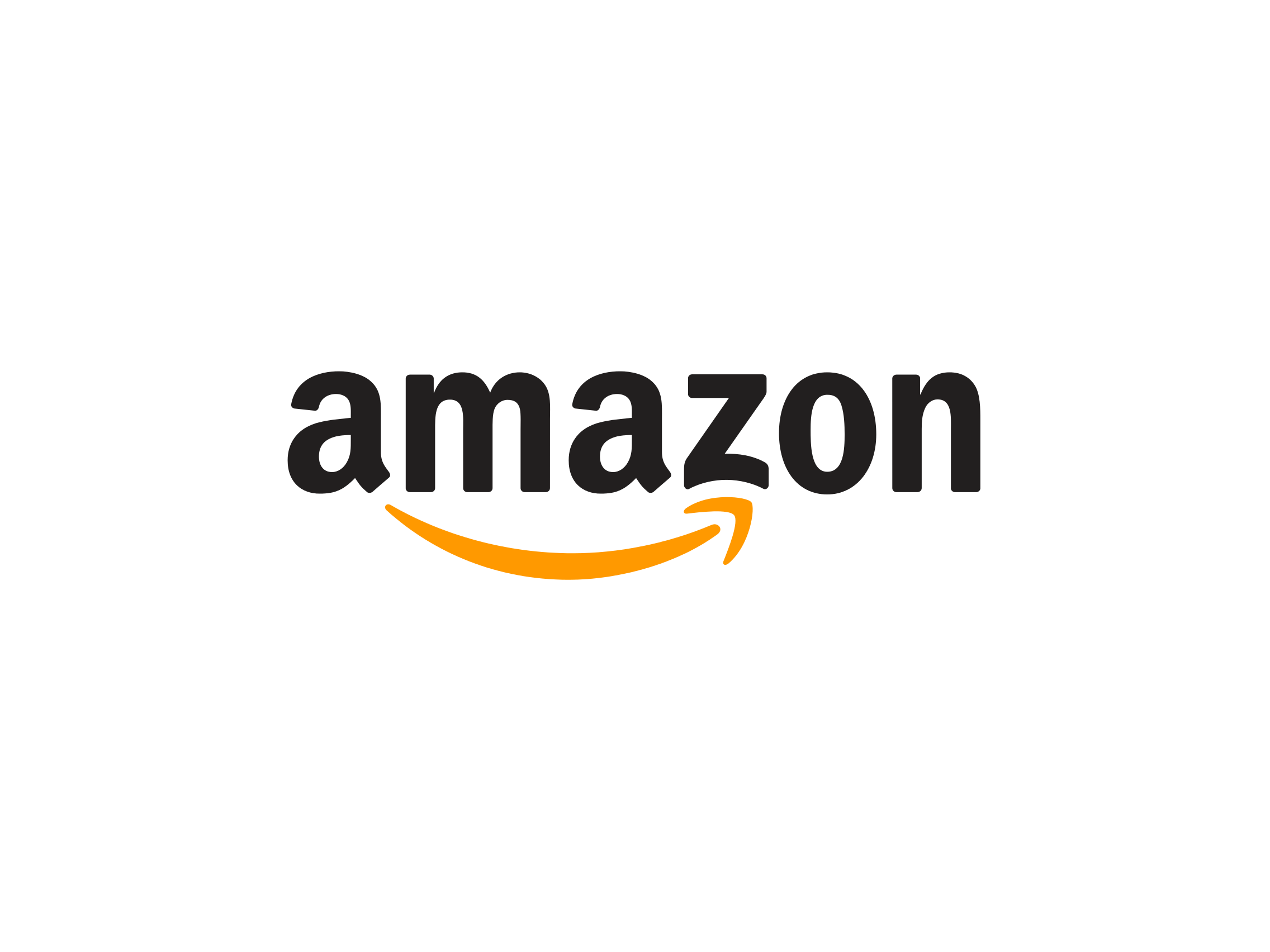 There are two downsides of such an availability:
High Shipping Cost: When products come from overseas, you will have to cover up the shipping cost. In rare cases, the seller pays the shipping cost.
Can't Choose Much: Not every product is available for Thailand. Some sellers are ready to sell their products overseas and some are not.
Now what do you think? Is it a good idea to sell products on Amazon in Thailand?
No, I don't think so! Instead, you can try affiliate marketing on it, which works internationally. Even people from the USA can buy referred products.
How to Setup An Online Business or eCommerce site in Thailand
You have installed enough knowledge in your brain so far. I don't think you need further explanation on starting a business in Thailand.
Now is the time to become practical. So, let's get into the real deal.
Leverage eCommerce Marketplace of Thailand
Amazon is not the only eCommerce platform in the market. Do you remember I told you earlier that your business can be the next popular eCommerce company?
Some companies have already achieved that goal. Here are some most popular eCommerce sites in Thailand.
Lazada
Zalora
Qoo10
Shopee
11Street
Tarad
You can sell your products on multiple websites as well. There's no limitation. The courier guy will pick the product from your doorstep and deliver it to the needy ones. If we talk about the transaction, it will be done online.
The downside of using such marketplaces is fees and flexibility. You will have to pay them a sum of your earnings. On fewer sales, it looks like a sprinkle. But when you get a lot of sales, you will realize that the fee is hefty.
Besides, you can't keep customers. After buying the product, they will remember the marketplace, not you!
WordPress + WooCommerce
WordPress is the best way to start an online business in Thailand. It can let you establish freelance, eCommerce, or digital business without prior experience.
You can start your journey with a good web hosting and domain name.
In my opinion, Bluehost is the best web hosting because it's super easy for beginners. In addition, you can get a free domain name for a year.
Here's how you can set up your WordPress store using Bluehost.
To set up your web hosting on Bluehost, you need to pick a plan. You can start with a $3.95/month plan.

After plan selection, you need to choose a domain name.
Fill in all the necessary details.
If you prefer some extra features, you may select them.
Add your payment information.
Add a strong password.
Click on "Install WordPress."
Click on view credentials and set username & password for your WordPress website.
To manage your WordPress website, you can use the following URL: yourblogname.com/wp-admin.
Note: If you want to sell digital products on your website, you don't need WooCommerce. You just need to start a blog.
Go to plugins > search and install WooCommerce. Don't worry, it's a free plugin, which can turn your WordPress website into an amazing eCommerce site.
To understand ins and outs of WooCommerce, you can grab its full tutorial from here.
Shopify Marketing
Now you must be wondering – what's the difference between WooCommerce and Shopify? No, there's no difference between Shopify and WooCommerce. They both do the same work!
The difference lies in price and features. WooCommerce is budget-friendly and not much scalable.
On the other hand, Shopify comes with more features and stunning scalability. Unfortunately, it's more expensive than WooCommerce.
You can read more about the benefits of Shopify from here.
If you don't know how to set up an eCommerce store on Shopify, here's our easy tutorial.
How to Get Traffic for Your Online eCommerce Business in Thailand
There are various tactics to get traffic for your online eCommerce business in Thailand. Some are paid and some are free. Let me show you both!
Blogging
Blogging is a cost-effective way to promote an eCommerce store in Thailand. There are a lot of untargeted high volume keywords.
Once you start working on a blog, you will see results in 6-12 months.
If you work consistently, you can expect consistent streams of hungry customers from Blogging.
Instagram
Instagram has become a good place for marketing. When it comes to getting consistent streams of customers, it's no less than blogging.
You can post pictures of your products with different hashtags every day. And if a hashtag gives you good reach, you can use it again and again to get noticed.
After some time, you will gain loyal followers from your territory. Undoubtedly, it can be a good platform to promote your new products.
Build A Network
A good network can help you build a loyal fan base. If your network is with entrepreneurs, they may give you a shoutout.
There's one more thing – you can also pay people for a shoutout. It takes time to build an audience of 100k. If someone has that audience, you can save time by spending some bucks 🙂
Build A Referral Program
Do you remember affiliate marketing? Yes, you can take Amazon's place.
Being a business owner, you can give other marketers an opportunity to sell your products by giving some commission.
To build a referral system on Shopify, you can connect it with ReferralCandy. If you're using WooCommerce, you may try its "Referral System" plugin.
By the way, there are many plugins in the market. ReferralCandy and Referral System are not the only options.
Paid Digital Ads
If you have extra budget, you can try paid digital ads. Nowadays, there are many online advertising alternatives like Google, Facebook, Twitter, Bing, Snapchat, and Instagram.
Before spending any dime on these platforms, I strongly recommend you to learn their marketing strategies. Otherwise, you will end up wasting your precious money.
YouTube
We can't deny the fact that YouTube is the 2nd most popular search engine on the internet. Whatever, it's still the no.1 video search engine across the globe. Do you know what it means? Yes, you can utilize it to bring sales.
If you can manage video editing stuff, you can earn some decent sales from YouTube alone. As a matter of fact, YouTube can integrate well with your Shopify and WooCommerce store.
Here's A Little Summarization of What We Learned About Starting an Online eCommerce Business in Thailand
Decide what kind of business you want to do: eCommerce, Dropshipping, digital products selling, or affiliate marketing
Do extensive product research
Choose and create your USP (unique selling point): eCommerce marketplace, WooCommerce, and Shopify.
Bring Traffic using the strategies I have mentioned above.