If you want to learn how to start a blog that really works, then pay attention.
The world is changing, especially when it comes to how people are working and making money. It's funny that people from all over the world, with such different backgrounds and skills, are creating new blogs and actual businesses online.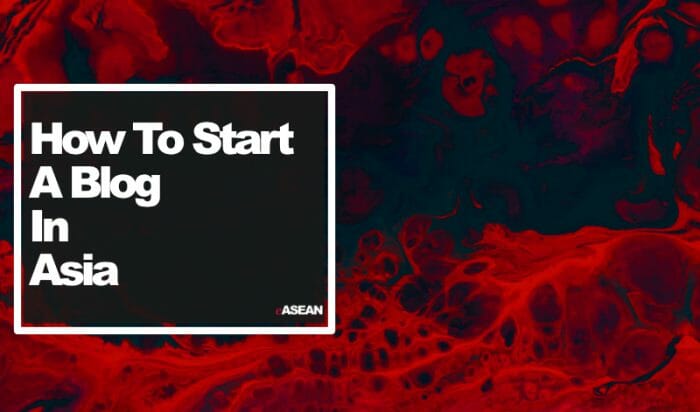 How can your own thoughts about topics, written down with a few nice images actually make money for you.
I've been blogging for over 10 years online both in Asia and Internationally, in many different niches, but this blog you are reading gets about 100,000 readers per year and can make up to $10,000 per month, simply from sharing my thoughts.
Now while you aren't going to be able to make that kind of money straight away it is doable, even doing 1/10th of it to start.
Today I'm going to show you every single step you need to take to create your first blog, start to grow it with followers and also how to make money from it.
I'll do this in both Video and Text, so whichever you like you can follow along with.
I recently helped one of my students start his first blog online, in the cycling for over 50's niche. A strange niche, but one with lots of hungry and interested people, as you can see 13,200,000 results on Google, a pretty big market.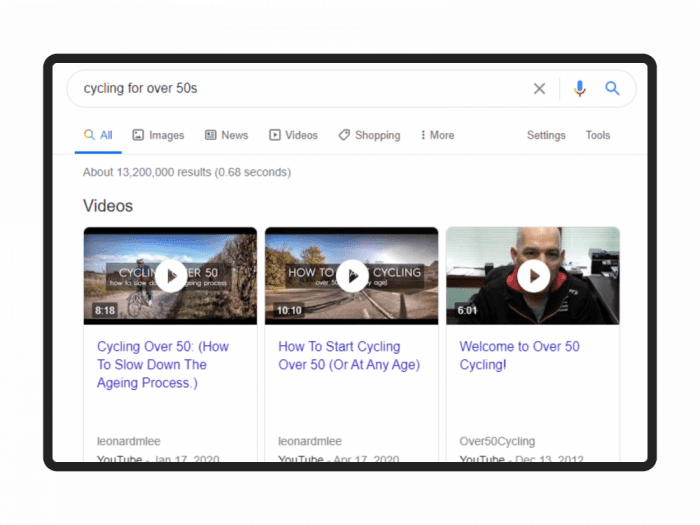 We were able to grow his blog from a standstill to over 5000 visitors per month within 3 months, using completely free methods which you will find out later in this how to start a blog in Asia tutorial.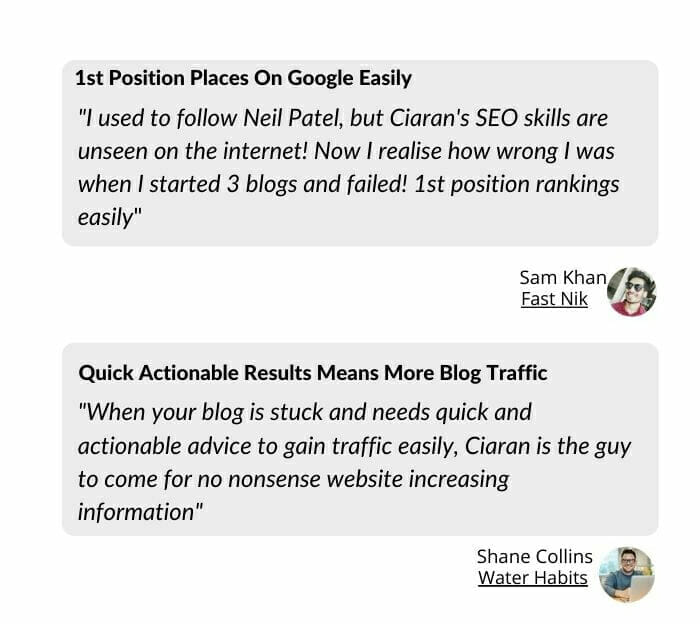 So, let's get stuck into this…
In the next 20 minutes you will have:
Chosen your blog niche idea & domain name.
Already started your blog.
Customized the blog design.
And published your first blog post.
HOW TO START A BLOG IN ASIA IN 5 SIMPLE STEPS
Learning how to start your first Asian blog is really easy, just follow these simple steps.
Know what you want to blog about. Make it something you love.
Get your blog online. Which web hosting in Asia will you choose?
Customize your blog. The way you want it to look.
Write your first post. It's so much fun!
Promote your blog. How to get people to read your blog.
If you want to get started super quickly you can do so with A2Hosting for just $2.99/mo who set everything up for you including a custom domain name.
CHOOSING THE RIGHT WEB HOSTING AND DOMAIN FOR BLOGGING
Most successful blogs online use a platform called WordPress.
WordPress is Free to use (all you need is hosting and a cheap domain name)
It is EASY, even if you are a complete beginner at this.
WordPress has thousands of free themes that you can use to make your website beautiful.
And most of the internet runs WordPress Blogs, including this one right here.
Choosing The Wrong Web Hosting and Domain Name is not the best way to start a successful blogging career in Asia.
But what about free blogs?
Should I Choose A Free Blogging Platform?
Well if you really want to start your blogging journey off in the correct way then this is a definite, No!
While it might seem tempting to learn how to start with a free blogging platform like, Blogger, Medium, or Live Journal, they come with a whole list of restrictions that don't help you achieve the success you are looking for.
Things like:
They look bad – You don't have the customization elements, leading to an ugly website.
Bad for Making Money – Because you plan to monetize your blog, it is very hard to do with a free platform.
No Branding Potential – you end up with a domain name like this… https://yourblogname.tumblr.com instead of yourblogname.com
You Could Lose EVERYTHING! – And probably the most important thing… If for any reason whatsoever the company feels you have violated their terms of service they will delete your blog, no questions asked, and you will never get it back!
So, if this is a real thing you want to do, and you want to learn how to start a successful blog in Asia, then please start off in the correct way…
It is 100% up to you, but I know what I choose 10/10.
Also it only costs $2.99 per month to do it the right way – so why start wrongly.

Or, why not check out my A2 Hosting Review to see why I love them!
CHOOSING YOUR DOMAIN NAME
Deciding on a good domain name is one of the most important steps for you in starting blogging in Southeast Asia.
The trick is you want to make it really easy to understand. So my domain name for this website is: eCommerceASEAN.com.
When I first wanted to know how to start a blog in Asia I thought I had to pick cool names, but the easier the better is the real trick!
So before I bought the domain name I already knew what I would be writing about, eCommerce and Online Business in Southeast Asia.
So, it's actually very simple, you have a few choices to choose from.
Grab a notepad and pen and brainstorm some cool ideas.
What do you actually enjoy? Write down 5 things!
What are you good at? Write them down too.
What would you love to learn about? Again write them down.
If you did this, you now have 15 ideas potentially that you can start with. Do any of them really jump out at you as being something you could see yourself starting a blog about?
Go on, grab your notebook real quick…
What did you get?
For me it has always been like this…
When I start thinking about how I can make a successful blog I ask myself…
"Will I be able to write continuously on this topic?"
If you can answer yes to this, then you are on the right track and should get started!
Once you found that topic for your blog from your list, the next thing you need to do is find a good domain name.
When you do it on a specific topic it's then a good idea to make the domain name related to that. For this, I use Lean Domain Search. But even when you choose it, Don't Buy It Yet!
Golden Rule Of Domain Names:
Make it easy to spell
Easy to remember
Don't use hyphens etc -&
Always trust .com
If your topic was "water", all you would do is type in water and then click search. You will then be presented with a whole load of ideas that are available.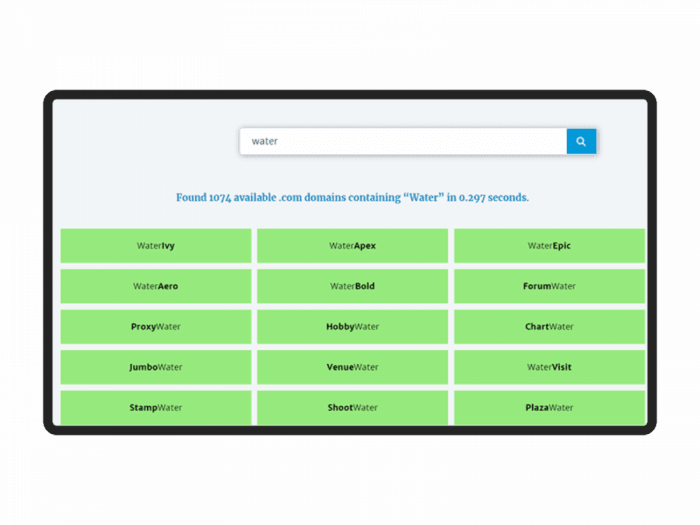 Ok, so now, once you have chosen your domain name, guess what?
That is probably the hardest part of learning how to start a blog in Asia …
And what next, well that's a really easy part, and within a couple of minutes, you will have started your first blog online in Asia and be ready to create your first blog post.
CHOOSING THE BEST BLOGGING HOSTING PACKAGE
Starting a new blog as a beginner in Asia, you should pick from A2 Hosting's shared hosting plans.
These are made to help you start blogging at an affordable price. Currently, A2 Hosting has 4 WordPress shared hosting plans:
I recommend getting the basic STARTUP plan, and you can get a special deal here going at $2.99 a month, to get your first website set up it is so inexpensive.
It's a really good deal for hosting, especially considering all of the great things you get for free with the $2.99 deal.
The setup is really simple also, and makes knowing how to start a blog in Asia a piece of cake.
Choosing Your Hosting Package
Once you do, you will be brought to the next page, where you will get to pick a new domain name for your first blog.
Recommend Hosting: Perfect if YOU are new to blogging & looking for cheap hosting. Click here and take advantage of the discounted $2.99 a month hosting. Only while still running!
Select Your Domain Name
Did you find a name when you did your research above?
From my perspective, a domain name should be easy to remember. Most importantly, it should represent your blog.
If you already know the domain name you are going to use, you can also enter it in here, in the section that says "register a new domain" section.
Once you have chosen, click Check.
If the domain is available, click Add To Continue…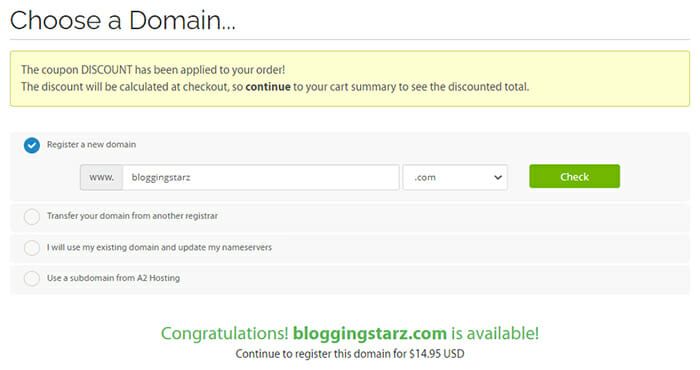 You will then come to the page where it asks you to pick your billing cycle.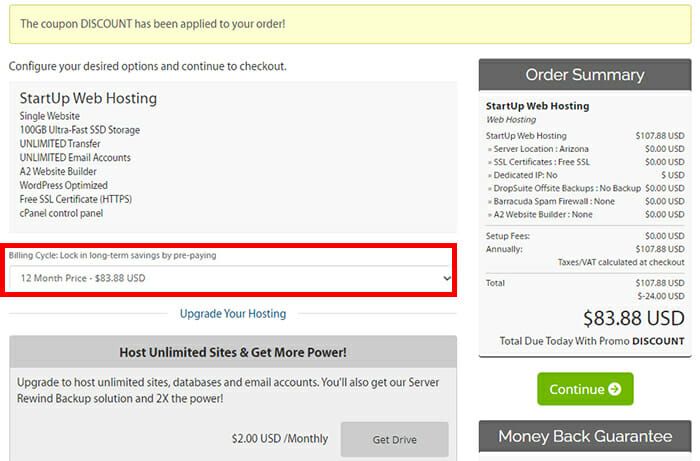 This basiclally means how long do you want to pay for.
While there is an option to do it for 1 month, I do recommend getting the hosting for 1 year, it works out cheaper, and also…
You want to learn how to start a blog in Asia online, and grow it successfully… not for the short term!
So however confident and how much spare cash you have will really be the determining factor.
NOTE: The longer your subscription to A2 Hosting, the cheaper your initial cost becomes. I recommend grabbing the year package to start, that gives you loads of time to learn how to start a blog in Asia, without worrying yourself.
After you have chosen your package length for your blog, A2Hosting will ask you do you want any of their add-ons.
I don't bother with any, but there is one for ID Protection (your choice), as this protects who you are online, and some of my students want to remain anonymous.
NOTE: ID Protection: This hides your real name from people being able to see who owns your domain
Click Continue.
Then once you have chosen that, click continue again…
Once you are happy, click continue and enter your personal details and credit card information.
When you do all the things necessary, and you enter your payment details into A2 Hosting and click Complete Order, and you are on the way to getting started with your very first blog, so let's get to it!
SETTING UP WORDPRESS WEB HOSTING
After you have done this, you will be sent an email by A2 Hosting, with all of your account information.
You will also be directed to your new blogging admin area inside your A2 Hosting account where you can see how to start a blog in Asia from scratch.
First, click on the button that says… cPanel Login. It's right smack bang in front of you, you can't miss it!
Then click the button that says WordPress – A2 Optimized…
Click Quick Install
Scroll down and take a note of:
Username
Password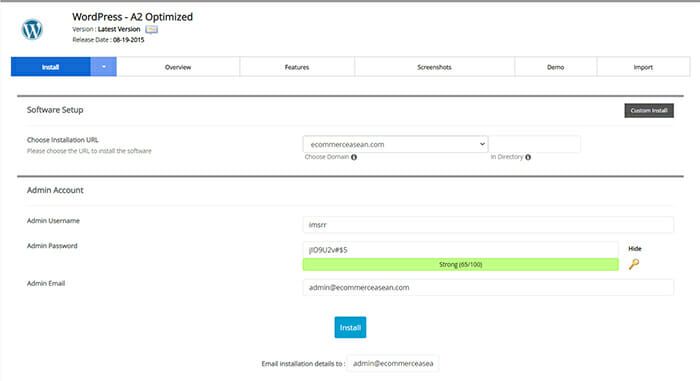 Then enter your email… YOU MUST ENTER YOUR EMAIL…
Then click Install…
Your website will now install, and you will be brought to this page. Take note of everything on this page so you can use it to log in to your very own website.
That is as easy as it is to get your first website created, with no tech skills needed at all.
Now that I have shown you how to start a blog in Asia with this easy tutorial, you can get started straight away by clicking the big green button below.

CUSTOMIZING YOUR BLOG
So let's hope you have gone through all the steps so far on how to start your first blog online In Asia. You should have your WordPress website installed by now.
If not, here is how to install WordPress on A2 Hosting:
Log in to your cPanel
Hover around the website section and choose "Install WordPress."
Finally, check terms and conditions and click the install button.
Congrats! You have successfully installed WordPress on A2 Hosting.
WordPress Theme Selection For Blogging
When it comes to theme selection, you should pay attention to its color combinations, loading speed, and navigation, but WordPress has that all sorted for you, with their choice of cool quick running themes.
But my favorite is called GeneratePress… and it's FREE!

Go to Appearance >> Themes >> Add New
Search for Generate Press in the search bar
Click Install >> Activate
Once you have clicked Install and you are ready to start blogging online with your first blog.
From there you can go to customize your blog a bit more by changing the colors, and a few extra bits.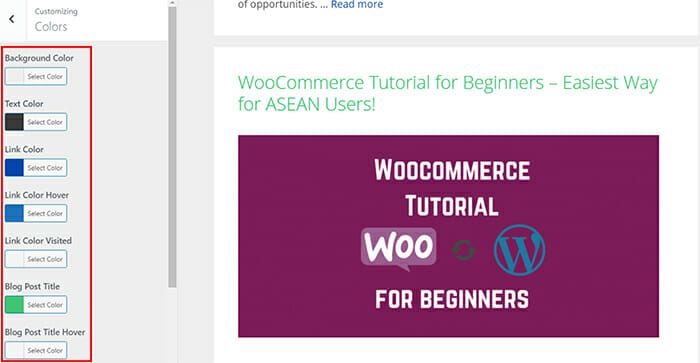 Go to Appearance >> Customize
Then you can play around with the super easy to use features.
Just play around with the different things that are in here and start making your blog come alive.
They are really easy to use, and will help you give your blogging a great start.
As time goes on and you have started to make an extra income from your blog it is worth investing some of your money back into your blog to buy a premium theme, or I love Thrive Architect.
It is super easy to use, even if you are just learning how to start a blog in Asia, it will give you everything you need without confusing you.
Once you have these things done the next thing that you should look to getting done is your very first blog post for your Southeast Asian Blog.
HOW TO WRITE YOUR FIRST BLOG POST
Now we are at the really fun part, getting your first blog post created for your new blog, and joining the ranks of some of the best bloggers in Southeast Asia.
Although you might be a tad worried at not knowing how to do it yet, don't worry, I have you covered and am going to walk you through step by step to ensure you get your first blog post live in the next few minutes.
So the first step is to go to Posts and then Click Add New
There are really just a few different things you need to pay attention to, and I have numbered them in the picture below:
This is your Blog Title
This is where you type your text
After you have typed your text you can press Enter and it will move to a new section. This gives you the option to type more text or to Choose A Block.
You choose a block by pressing the button marketing with 4 in the image.
Then you can choose to add something new to the block, like an image, as shown above.
It really is that simple, not rocket science at all, and you can have your first blog post up and ready to publish within a matter of minutes.
Simply Click the Blue Publish Button and you have just created your first Asian Blog Post. Well Done!
My advice, if you really want to know how to start a blog in Asia the right way, don't wait around…
Get that first blog post created, no matter what it is, and get it published, the more you do them, the easier they will become. And the great thing is, if you want to delete them at a later date, you can do that too.
NEXT STEPS FOR THIS HOW TO START A BLOG IN ASIA TUTORIAL
Choose a good domain name,
Use the WordPress 1-click Install to make your blog in a matter of minutes,
Add a nice FREE theme to your new blog,
Write your first post (I'm sure you are packed full of ideas),
Go find other blogs in your niche to comment on
Have fun doing what you love!
We hope that you now know how to start a blog in Asia and this tutorial is the first step to beginning your blogging journey.
It's a lot of fun, and can also be lucrative if you follow the steps mentioned above.

FAQ
How To Create Blog Content
How to write better blog posts?
It's a good question and one that is often overlooked.
For a start, if you are new to blogging, PLEASE DON'T WORRY too much about getting things perfect.
The main thing you need to focus on is getting your first blog post created and published.
No one starts off blogging and is a great writer straight away, it takes time, effort, and patience to get good, but if you keep trying you will soon develop your own style that will pull in a good audience.
When I started I got a few tips from one of my mentors and they were this…
1. Make a list of all of the top blogs in your niche, join their mailing lists, and start reading their blogs religiously to see how they do it.
– At first, it is a good idea to model them, look at the articles they are writing, and almost copy their style (not exactly, try to add your own personality). Once you have started modelling someone who you like and respect you will start to see which things you like and what you don't, and you will start to grow your own style.
The next way to start writing blog posts is actually using the words that come from your mouth…
2. You can also use a tool like Google Voice To Text (found inside Google Docs), which allows you to speak and it will type what you say into a document, which you can then put onto your new Asian blog.
3. Make your blog posts easy to read, with lots of white space. Obviously, you are not writing a report, you should write like you are talking to a friend. Just imagine that you are writing to your friend, and lay your post out with a bit of structure:
– Start with your introduction – tell them what you are going to talk about
– Then once you have introduced, start talking about your main points you want to talk about. You might have 5 or 6 different points, take them one at a time and say what you want to say about them.
– Then close with what you told them about in your content, really easy!
While the writing part of blog posts is only one of the things you should look at when blogging in Asia, it is important, and getting that right is key.
After that, you will want to look at things like SEO, and maybe even monetization.
Should I write my posts in English, even if I live in Asia?
While English is the biggest language used by most bloggers worldwide, that doesn't mean you have to write in English, especially if most of your audience doesn't speak it.
With the rise of the digital integration movement in Southeast Asia and the ASEAN Region, digital literacy is being pushed regionwide.
This means that more and more people in Asia will get used to searching online in their native language, which means that if you speak Thai, Malay, Khmer, Burmese, Lao, or Bahasa, then it's a good idea to write in that language…
You can always create content in English if your language skills are good enough, but my recommendation is to stick to your native language and find your rhythm with it, be a trailblazer in your own language, and you could become very successful.
Do I have to Blog Everyday?
That's a funny one, and one that doesn't really have a right or wrong answer…
Sure you can post every single day, but to be honest it gets tiring… all that writing and finding images and publishing can take it's toll on your excitement of getting started with blogging in Asia.
Here is how I would look at it…
Create great blog posts, at least 1500 words, do some great interesting research, find some cool quotes of people, and do some good quality keyword research.
Spend about a week in total creating your post, make it great and feel happy about what you have created.
Once you have created your post, and you are happy, then you should start promoting it for a week. Find people that you know will truly love what you are writing about.
A good place to start is your friends on social media, and ask them to share with their friends if they like it… every set of eyeballs helps, and the more you can show people your new posts, if they like it, they will potentially come looking for you again in the future.
Your main goals with your blog posts is for you to be happy with creating them, and the people who are reading them to actually pay attentions to what it is you are saying.
If you can get this fine balancing act of you being happy and your readers being happy, you have found something special.
So, with this week of blog post creation, and week of marketing your blog post, you could potentially create 2 great blog posts a month… ones that people actually love and get to read.
What kind of blog posts work the best?
There are many different types to write but these are my personal favorites…
1. The list post
– You have seen these before, things like: "Top 5 Hosting Companies In Singapore".
2. How-to guides
– These are so popular because people love to know how to do things, like: "How to make vegan blueberry pancakes".
3. Checklists
– Or what about these: "The ultimate checklist for website SEO"
4. Interviews
– Interviews are a great and easy way to grow your blog. Find someone who has value to share in your niche and interview them, a great way to get lots of visitors to your new website.
5. Reviews
– Reviews are a great way to make affiliate sales for your new website. REview one of your favorite niche products and maybe people will take your advice and buy from you.
6. Personal stories
– If you are great at something or have overcome something that you could help people overcome too, then share it with your audience. But don't make it a self-promotion piece, make it a really helpful story, with helpful, and insightful information.
If you start with these types of posts and then get them out to your audience you will then be able to see which ones resonate the most with them, and then double down on creating more of that type for a while.
If you need some help with writing blog posts, you can follow our step by step on how to write your first blog post tutorial.
What are categories in a WordPress Blog?
Category creation not only makes your blog easily navigable but also contributes to its SEO. Please keep in mind that we should make categories once for all time.
When I was a beginner, I used to change categories too often, which negatively affected my SEO. If I knew about it, my blog would have ranked way better on Google.
To prevent yourself from changing categories, again and again, you have to be specific by penning down the most important topics of your blog…
As you can see, in order to understand how to start a blog online properly in Asia is a bit of a process.
So with this Category creation process, I want you to choose 3 Categories, or Topics for your niche.
NOTE: Choose 3 topics/categories that become your main headings for your blog. If you were doing a blog on dog health it could be: 1) Hair, 2) Teeth 3) Exercise
Now, knowing how to start a blog in Asia wouldn't be complete if we didn't speak about different ways that you can earn income through blogging.
How Can You Get Visitors To Your Website For Free?
What is Website SEO?
On-Page SEO for New Bloggers
Website SEO is about creating great keyword rich content for your website that helps people solve the problems that they are searching for.
The better content you write on your chosen topic, the better a chance you have of appearing on the front page of Google for your chosen keywords.
On-page SEO decides the fate of your blogging journey. Without proper on-page SEO, your blog can be as dead as a Do-do bird.
Why Are Keywords Important For SEO?
A keyword is a word, or string of words that you place into your website when you are writing your content. You also type them into the search box of any search engine. Perhaps, you have just searched, "how to start a blog in asia tutorial" or something similar.
If you didn't, you wouldn't be here.
As an SEO expert of our own blog, you must put keywords in our content. If you don't, you won't be able to rank on top of Google, and people won't be able to find you.
How To Start A Blog Online With Good Keyword Research?
Keyword research plays a crucial role in your rankings. Unfortunately, many looking to start a blog online fail to research quality keywords.
High competition and low-volume keywords are considered worst. However, in the parallel universe of SEO experts, low competition and high-volume keywords are considered to be the best.
What are good free keyword tools for blog research?
Currently, Ubersuggest is one of the best free tools for keyword research. Here's how you can research using Ubersuggest.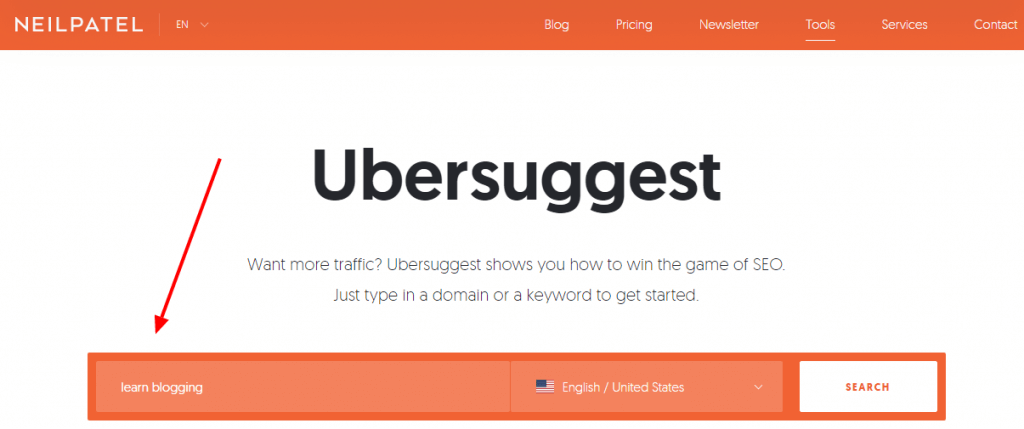 What is the easiest free keyword tool to use?
What I like the most about Ubersuggest is its easiness of use for beginners. You can research keywords related to your topic right from the homepage of Ubersuggest.
Once you hit the enter key after inserting your idea in the Ubersuggest's search box, you will get a lot of keywords.
Look at the arrows given below. If you click on the related keywords, you will see keywords of several variations.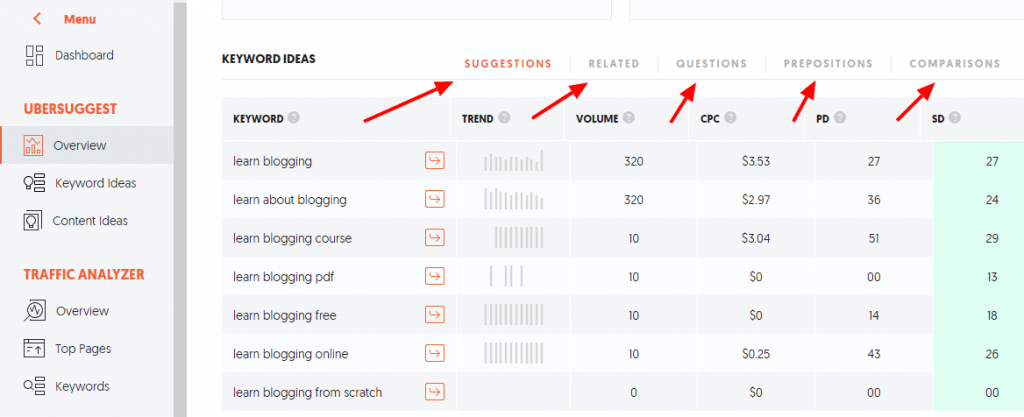 In addition to this, one of the things you need to know about how to start a blog in Asia is that you can shortcut your learning by spying on your competitors.
Can Spying on my competition make me a better blogger?
Spying On Competitors
Yes, spying on your competition can make you a better blogger, plus it can also tell you which keywords you can target for your posts.
With Ubbersuggest their best keywords can be yours. You just need to put their domain name in Ubersuggest's search box, and click search.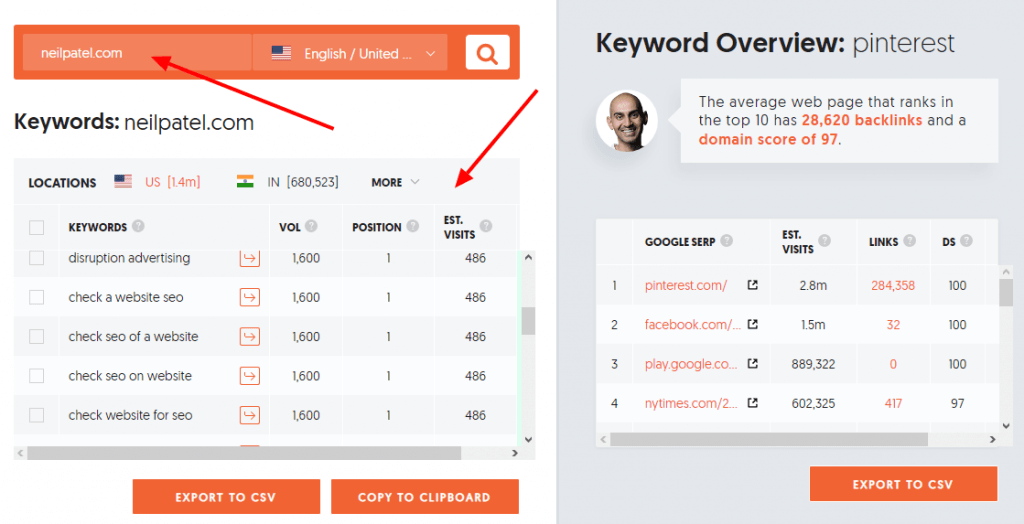 How can I keep my SEO keywords organised?
Now that you have learned to research keywords for free, I recommend you to keep all the important keywords in one place.
Such a practice not only makes your work organized but also improves productivity.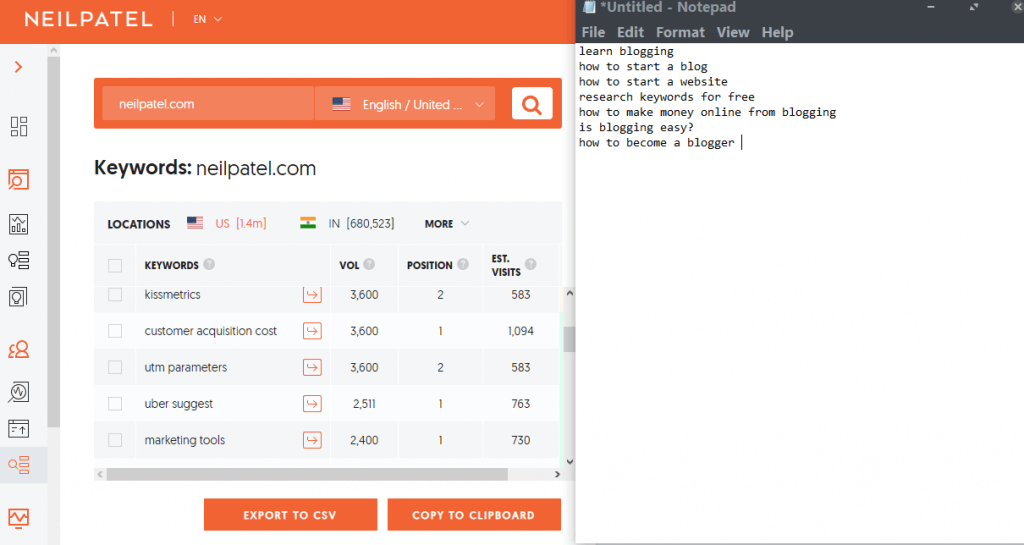 I usually keep my keywords on a notepad. For example, if I am stealing keywords from Neil Patel's website, I would keep them on a notepad, just like the image shown here.
I would simply name it: Neil Patel Keyword Research.
How To Use Keywords In My Blog Posts?
Now you must be wondering – how can you use these researched keywords to rank on Google. It's not rocket science.
Back years ago, it was tough to optimize your blogs web content.
Today, things called plugins help to take your blog online from a dream into reality, because they handle all the techy work that is pretty hard to do.
Yoast, a plugin that helps rank your researched keywords for your blog is solid gold. Wait a minute!
Don't you know how to use Yoast?
Okay, let me explain how it works, and how to start your blog using it.

Yoast is a free tool with some limitations. Somehow, we're fortunate enough to have everything we need in free version.
Whenever we do on-page SEO, we usually stuff our articles with multiple keywords. However, we keep our focus on one.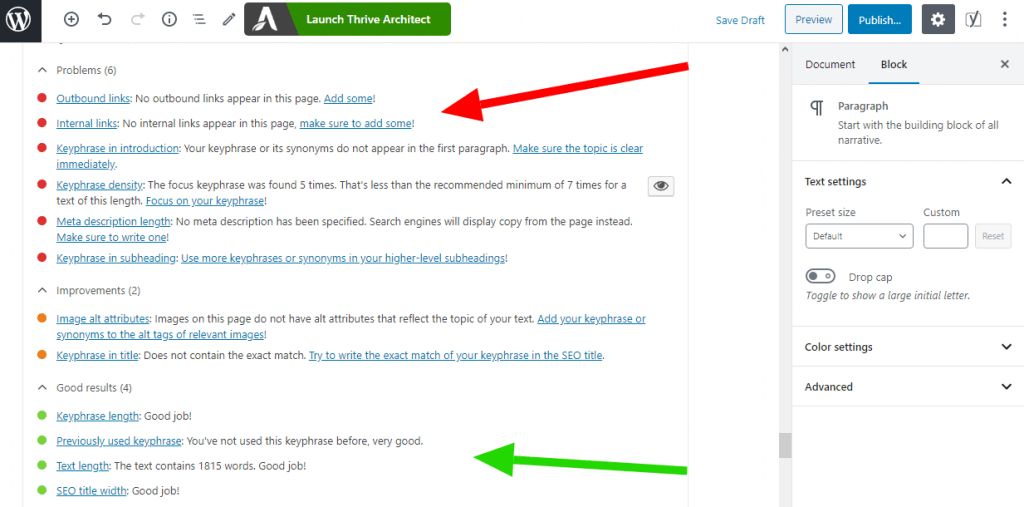 Yoast SEO is like a mentor for me.
When I do wrong with my on-page SEO, its smiley indicator tells me what's wrong.
Apart from the indicator, I can see its checklist to make things clear.
Follow along in this tutorial with what ll the things say, including Yoast, and you will never have a problem with how to start an Asian blog online, period!
Getting people to read your blog in Asia
How can I get more people to read my Asian blog?
Traffic and visitors are the lifeblood of any thriving blog and website, and it's super important that once you create your blog that you don't forget to go out and find people to come and start reading it.
There are so many different ways to get people to come to your Asian blog, including:
1. Commenting on niche related blogs.
2. Promoting your blog on niche forums.
3. Guest blogging on successful relevant blogs.
4. Sharing your content on social media.
5. Using Quora to bring people to your website.
6. Posting on Web 2.0 websites with big communities.
These are really the easiest ways that you can start bringing traffic to your new blog in Asia, so pick one at a time and do it, they are super simple.
Should I comment on Niche Related Asian Blogs?
Definitely YES!
But remember, not all blogs are created equal. Here is my general rule for blog commenting:
1. Find niche relevant blogs
2. If possible make sure they are also in your desired location (Asia would be relevant here)
3. Read the post thoroughly and pick a point that you would like to talk about.
4. Make the comment well thought out, easy to read and informative.
5. Ask a question to get an answer.
6. Include a link back to your website.
Think of it like this…
You are a home baker, who loves cooking good cakes. Whenever you cook something new, you make your neighbor friends taste the food.
In blogging, owners of all-niche related blogs are your friends, or potentially will become your friends.
Whenever you visit a blog similar to your one, you should make a positive comment to invite them over.
Although bloggers don't approve comments fast, once they do, you get a backlink and free traffic.
A backlink is like a vote of confidence from another blog for yours. So the more backlinks you get for your new blog the better!
So when you make these comments on people's blogs, the owner, and fans of that blog will also visit your blog.
Should You Promote Your Blog on Forums?
Forums are powerful enough to give your blog an initial boost. Once you start engaging in a community of similar niche, people won't mind taking interest in your blog.
An added bonus – these visitors may become a part of your email list, and eventually, they may even end up buying.
The reason behind it is consistency. When you consistently engage, they will regularly visit your blog.
Is Guest Blogging A Good Idea?
Guest Blogging Your Way To A Successful Blog
Guest blogging makes your blog more authoritative to Google as well as bloggers of your niche. In the beginning, most bloggers have a hard time finding blogs of similar niche.
Anyway, here's how you can find blogs for guest posting: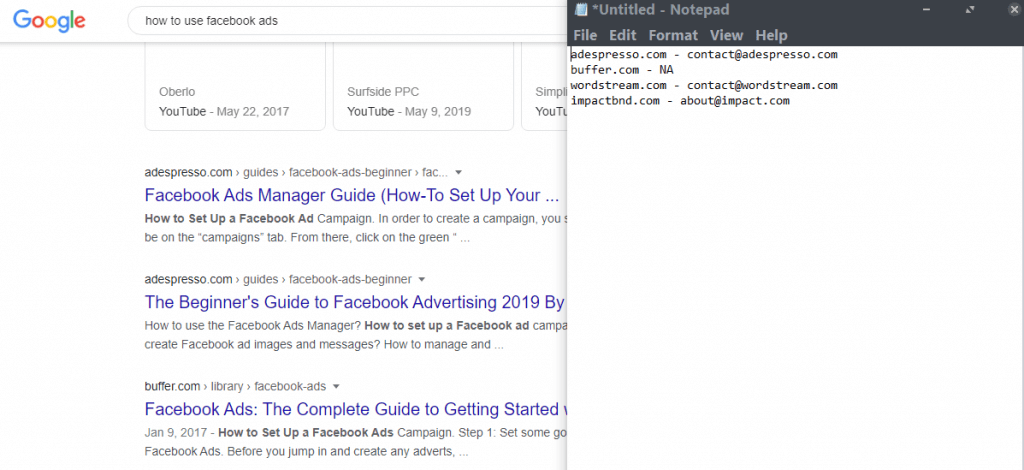 First of all, you will search a keyword on Google, which is related to my niche.
A bunch of sites will pop up in search results. As usual, I will keep domain names and emails of similar blogs in my notepad.
After making a list of more than 50 contacts, I will email these ideas to editors. If they like, they will let me post on their blogs.
You will get a link and they will get a free guest post. It will be a win-win situation.
Should I Use Social Media In Asia?
How Social Media Sharing Helps Start A Successful Blog Online
It's an undeniable fact that social media has changed the course of blogging, and getting to grips with this tutorial about how to start a blog in Asia will rely heavily on social media.
You may not believe that some blogs like Wittyfeed, RVCJ, and Buzzfeed are surviving on social media.
You will never know what will get viral on the internet. Therefore, it's recommended to share every post on social media.
At present, social media sites like Facebook, Pinterest, Instagram, and Twitter can bring a huge result to your blog.
Nowadays, Pinterest is becoming a hot way of getting free traffic. Some bloggers have even received around 50k visitors from it.
What Can I Use Quora For?
Using Quora To Start Your Online Blogging
Have you ever heard about Quora?
Quora is a next-level trend. A single answer may help you build a great email list for your new blog.
A year ago, I received almost 5000 visitors from Quora alone. Here's how you can use Quora to boost the visitor count of your blog.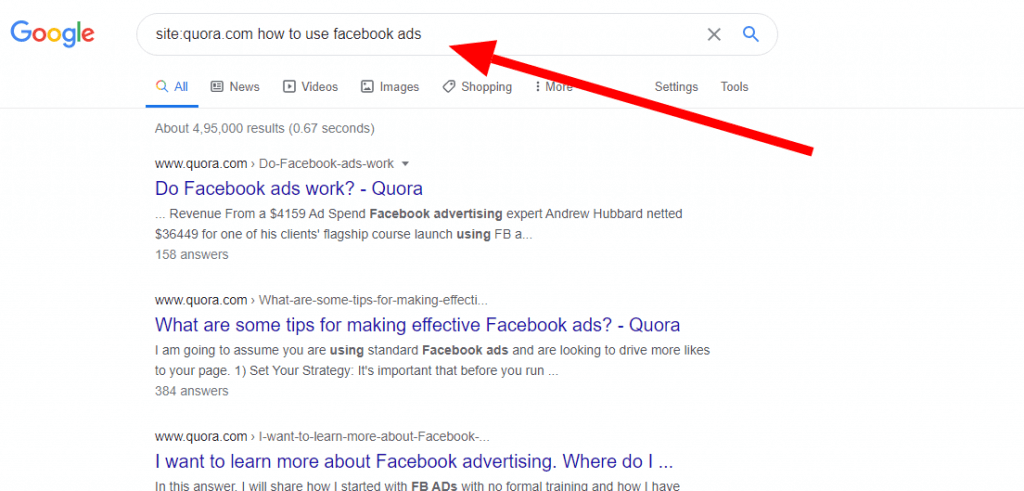 The magic spell to find Quora answers related to your article is Google. Just type your topic in the following way:
site:quora.com how to use Facebook ads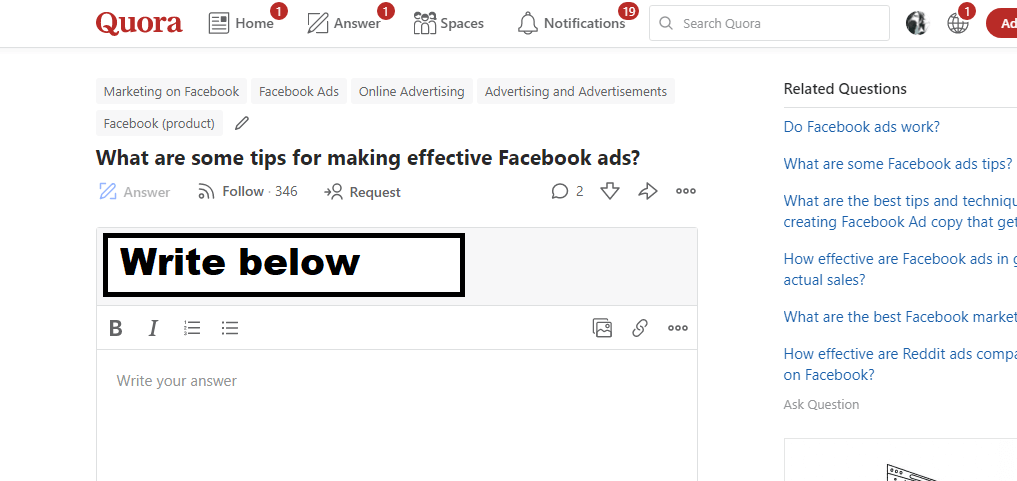 To get free traffic from Quora, you must answer and offer valuable support to the community.
Along with this, you may invite them to your blog while solving their issues.
How Can Medium Help Your Blog Audience Grow?
Medium – The Secret Weapon On How To Start A Blog in Asia
Medium is a free way of link building. You can publish your posts without any hassle. Just write an article related to your niche and publish it.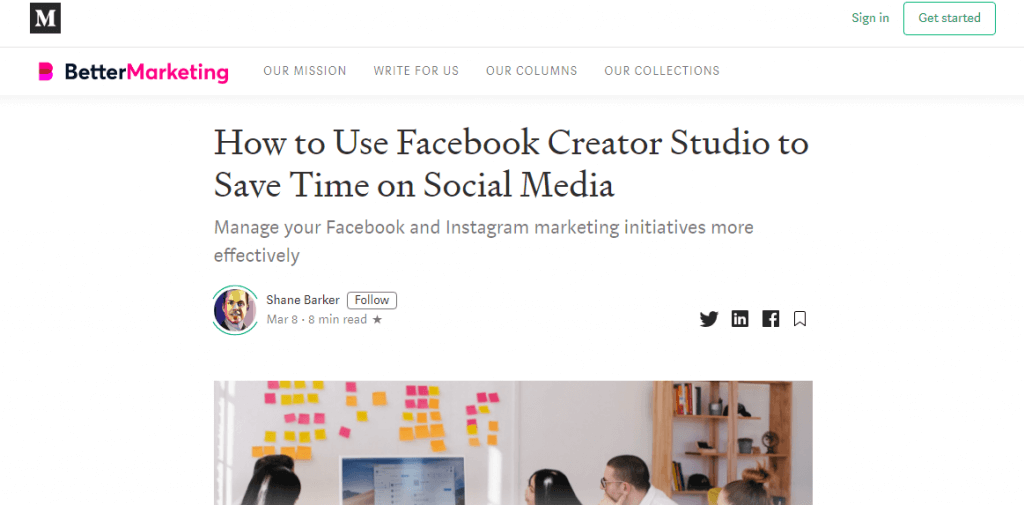 Once you start posting on Medium, you will get more traffic. Gradually, your blog will gain authority because Medium itself is a domain of high authority.
But it is so much more than just a link builder and one of the key traffic drivers for this how to start a blog online tutorial that you have just read through, pay good attention to it.
How to make money with your blog?
What is the easiest way to make money as a blogger?
There are many methods of revenue generation for your new blog. Let me tell you about them one by one…
Google AdSense for blogging online
Google AdSense is the easiest way to make money as a blogger. Once you place Google ads on your blog, you will start making money every time someone clicks on your ad.
On an average, Google pays $0.1-$2 on every click based on the location of your visitor.
If you want to make money from AdSense, you need a lot of visitors.
Can I make money building an blog email list?
Top bloggers are earning $10,000 per month from email marketing.
Email marketing can help you make more money than AdSense. And guess what? You don't need a lot of visitors to make money. Surprisingly, only ten thousand visitors per month may leave more than $100 on your table.
You just need to install an email capturing system on your blog so that you can pitch your products in a smart way.
Even if you don't have a product, you may take advantage of email marketing by integrating it with affiliating marketing.
In affiliate marketing, you sell someone else' product to make a commission.
How do you build a list of subscribers for your blog?
Make An Email Capturing System
One of the parts of this tutorial on how to start a blog tutorial is about this topic here. Making a simple email capture form to get every vistor's email…
You have to make an email capturing system for your blog, and it's so simple to do also..
If you want to capture email, you need to offer some sort of value. You can offer a free eBook to get their email.
Although there are many autoresponders, GetResponse is my favorite because of its free 1-month trial.
GetResponse is easy to set up and lets you keep up to 1,000 contacts in free trial plan.
How to make money with Sponsored Posts?
If you have a popular blog, a company may not hesitate to give you money for representing their products and services. The trick is to build up a good audience, and email list, so you can reach lots of regular followers.
The good side of sponsored posting is – you can earn money from ablog without selling a product. Isn't it cool?
A single post may give you $100-$1000