Does Google host websites for free or not? Is that what you have been wondering for the last 5 minutes, or let's say 10 days?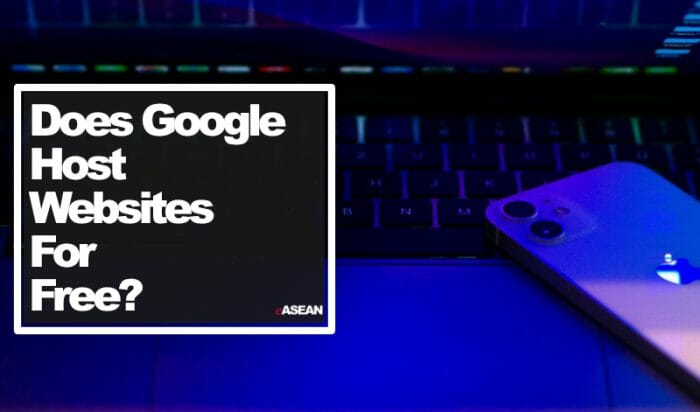 How cool it would be if Google starts providing free web hosting services to its users? In some way, it actually does but we can't claim that Google provides free hosting.
Ah, you're not getting me, right?
Okay, Google doesn't offer any free web hosting solution. But, you can expect 2 great platforms built by Google where you can set up your website. Let me tell you what's the difference!
But before that, as much as getting a free web hosting solution might sound good, it has very many drawbacks vs a paid hosting service. It's pretty much a fact that to be taken seriously as a business online, by not only the search engines and people online, you should have your own professional website on professional hosting.
2 Best Free Website Host by Google in 2020
Time and again, Google comes up with great products. And out of all those great products, these 2 made a different way back.
Today, they're not as much liked as they used to. But still, even today, you can make a free website on them.
So, let's discover them.
Blogger – Something That Came Before WordPress
Blogger was founded in 1999. On the other hand, WordPress was founded in 2003.

Out of every hosting you can get on the internet, nothing would be as powerful as Blogger in $0.
On Blogger, you can setup your blog with its subdomain. In addition to this, you can get the easy-to-edit and minimalistic template on Blogger.
Being a beginner, you can easily manage Blogger.
Blogger is not actually made for setting up a website. It's work is to make blogs. But yes, it doesn't mean that you can't make a website on Blogger.
To make a professional website or blog on blogger, you need some HTML skills.
You know what? If you can call yourself a king of HTML and CSS, you can do a lot of things with Blogger.
Google Sites – Simple Page Building Tool By Google
Google Sites was founded in 2008. It's a tool that can help you build a stunning website in a snap.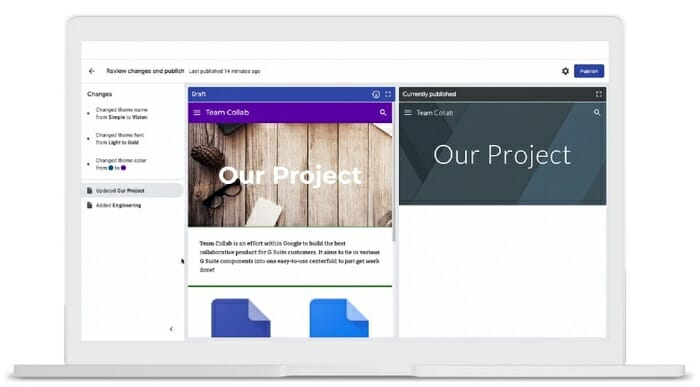 Blogger is made for blogging and Google Sites is made for setting up a website.
Just like Blogger, you can do a bunch of different things with Google Sites.
From an agency to a school website – you can literally design anything you want.
Although it comes with free pre-made templates, you can also design another from scratch.
Is There Any Other Way to Host A Website on Google?
Yes, there are some highly technical ways to host a website on Google.
All of that stuff is so technical and sketchy, even I could never get it.
People who are well versed with coding may explore more about the Google App Engine.
However, I wouldn't recommend you going to that path because website management should be easy enough.
What's the point of making a such website that consumes a lot of time than actually needed?
Can Google Host My Domain for Free?
Of course, Google can host your custom paid domain for free. And guess what? There will be no catch as well.
On Blogger, you can add a custom domain without buying the premium subscription, as it happens on other websites such as WordPress, Weebly, and Wix.
The same goes with Google Sites!
Is It A Good Idea to Use Blogger or Google Sites?
The digital sphere has exponentially evolved over the years. In my opinion, blogger and Google Sites are old site development platforms.
Your competition is with WordPress users. I don't think that you will be able to compete with them while using these platforms.
There are so many uncountable features that you would lack on Blogger and Google Sites.
At last, all I can say is – get an affordable hosting and domain for $3.95 per month from Bluehost, and start building a professional blogging career. Blogger and Google Sites are for playing around. You're not here to play around.